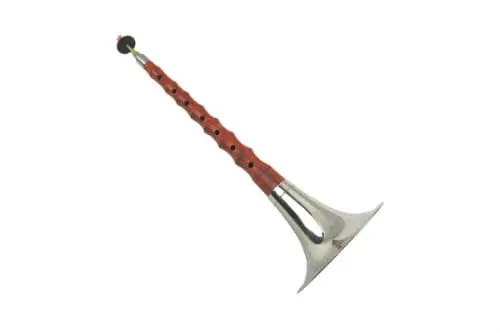 Sona: the device of the instrument, the history of origin, use
Sona is a Chinese musical instrument. Class – wind, reed. Alternative names: laba, overseas flute. The sound is high, piercing.
The exact origin story is unknown. The name is mentioned in Chinese texts of the XNUMXrd-XNUMXth centuries, but the word itself is of Central Asian origin. According to one version, the instrument came to China from India or the Middle East. The closest European relative is the shawl.
Laba has a conical wooden body. The design resembles the Tibetan gualing. It features a double reed, giving a sound similar to the modern oboe. The traditional version of the design has 7 finger holes.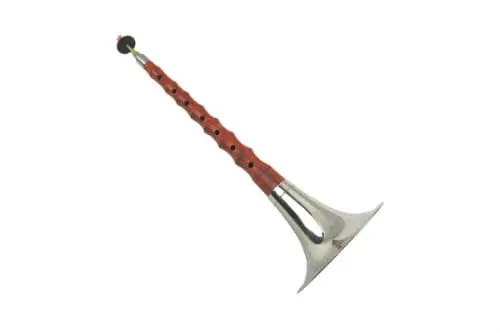 In the middle of the XNUMXth century, improved versions were developed in China. The updated design began to use mechanical keys, similar to the European oboe. So a family appeared, including alto, tenor and bass son.
Overseas flutes are used by Chinese folk orchestras in China, Taiwan and Singapore. Laba has also become widespread in popular music. For example, it is used by Cui Jian, a rock musician from Beijing. During the colonial period, immigrants brought sona to Cuba. There, the flute began to be used in carnival conga music.