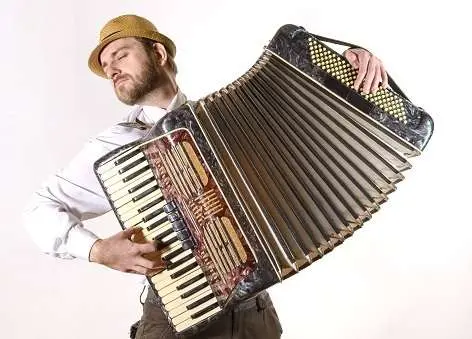 Learning the accordion from scratch. How to learn to play the accordion?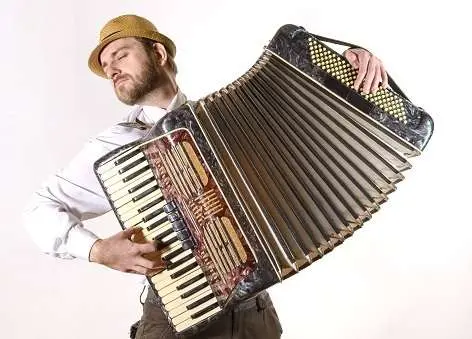 Today, we have many different forms of music education to choose from. Without a doubt, the best and most proven by all generations of accordionists is direct contact with the teacher. Of course, in this case, it is also important to find the right educator, who will not only be a good instrumentalist himself, but will also be able to skillfully convey his knowledge and experience. Unfortunately, not everyone has the opportunity to undertake such education, therefore it is worth considering alternative forms of education in such a situation. The fact that there is no music school or a teaching person in our area does not mean that we have to give up our dreams.
Learning to play the accordion remotely – pros and cons
Recently, not only remote work is becoming more and more popular, but also education, including music education. Despite its attractiveness in the case of music education, it has considerable limitations. In music, accuracy is the most important thing, and unfortunately, despite quite advanced technological development, the teacher sitting on the other side of the monitor at the other end of Poland is not able to catch all, often even the basic errors. Here, the quality of the equipment itself and the speed of the Internet connection are of course of great importance, although even the best equipment will not provide full educational comfort. Therefore, when using this form of education, we must conscientiously pay attention to all these important elements, such as correct fingering.
Online accordion courses
Recently, records of popularity are breaking the so-called tutorials, i.e. concise instructional videos designed to provide us with specific knowledge. The largest database of such videos is undoubtedly the YouTube channel. It is through this channel that we can use the materials available there for free. Of course, due to the huge amount of material collected there, it should be skillfully assessed whether the material presented there is valuable or not, because there are also productions that are very poor in terms of content and should be avoided. When choosing the "internet guru" whose publications we will use, it is worth getting acquainted with his channel in more detail. See how many videos he has published and what their quality is. Compare the channel with other channels on similar topics. Check when such a channel has existed, read comments under the videos, see the number of subscribers. All this will allow us to assess whether a given channel is worth attention or not. Often musicians who run such channels and publish their free courses and make them available for free also offer extended paid courses, e.g. on DVDs. If the transmission from these free instructional videos was good and suited us, it is very likely that we will be satisfied with the paid course.
We shouldn't have any major problems with searching for such courses. Just type in the YouTube browser the most popular phrases related to learning to play the accordion, such as: an accordion course or learning to play the accordion, and you should see a whole list of available videos.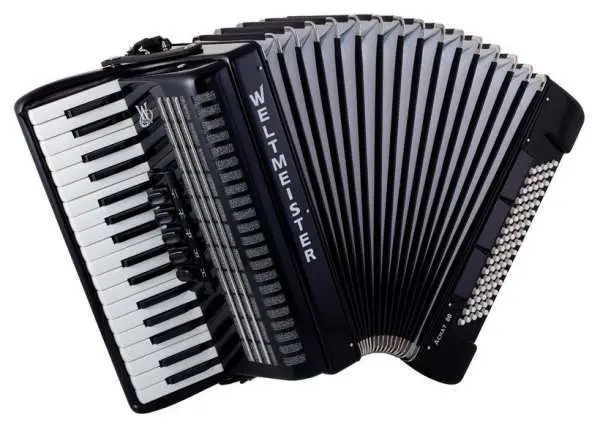 Accordion lessons on DVD
A very popular form of music education are the above-mentioned courses on DVD. Here, first of all, before purchasing such a course, we should carefully read its table of contents. It is there that we should find clear information about what exactly such a course contains. It is good if we can, for example, watch a sample demo lesson, e.g. on the website of such a seller or on the already mentioned YouTube channel.
Remember to choose the right course to your expectations and skill level. So before we buy, let's check if it is a beginner, intermediate or advanced course. The table of contents should explain this issue to a large extent. You can also come across multi-part courses, where the difficulty level of the material is chronologically set from the easiest to the more difficult issues. There are also typically thematic courses in which a specific musical issue is explained, e.g. a given style or musical genre is discussed.
Music workshops
One of the most interesting forms of education are music workshops, where we not only have the opportunity to meet personally with a good-class musician, but we can also meet people who, just like us, have come to educate themselves. Contrary to appearances, we can also learn a lot from such people. A joint exchange of experiences on how a given technical problem was overcome may turn out to be very fruitful. Often, at such workshops, some personal patents and techniques of playing by the teacher are presented, which are in vain to be found in textbooks.
Accordion learning manual
Regardless of what form of education we choose, the textbook is the educational aid that we should always use. Currently, there is a whole lot of publications available on the market, so just like in the case of courses, it is worth making an appropriate analysis and choosing the most valuable.
Such a basic textbook on which entire generations of accordionists were brought up is Witold Kulpowicz's "Accordion School". Of course, this is only one of the many valuable textbooks that you should be interested in, especially in the initial period of education.
Summation
The most desirable form of education is undoubtedly the traditional form, where the student has direct contact with the teacher. If, on the other hand, we do not have such opportunities, let us make the most of those that are available. There are many musicians called "Self-taught people" who are really great musicians. Nevertheless, it is already necessary to have outstanding talent to learn the perfect technique and skill of the game while learning. That is why it is worth considering, at least from time to time, some consultations with the teacher "live", who will guide us appropriately.