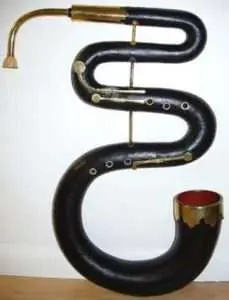 How to choose a vocal microphone
A microphone (from the Greek μικρός – small, φωνη – voice) is an electro-acoustic device that converts sound vibrations into electrical ones and is used to transmit sounds over long distances or to amplify them in telephones, broadcasting and sound recording systems.
The most common type of microphone and at the moment is a dynamic microphone , the advantages of which include their good quality indicators: strength, small size and weight, low susceptibility to vibrations and shaking, a wide range of perceived frequencies, which makes it possible to use this type of microphone as well as in studios and outdoors when recording open concerts and reports
In this article, the experts of the store "Student" will tell you how to choose the microphone that you need, and not overpay at the same time. So that you can better express yourself and communicate with music.
Types of microphones
The condenser microphone is most popular when recording vocals in professional recording studios, as it reproduces the most accurate sound of a human voice. Condenser microphones come in two types: tube and transistor . Tube mics produce a "softer" and "warmer" sound when recorded, while transistor mics produce more accurate sound with minimal coloration.
Pros of condenser microphones :
Wider

frequency

range

.

The presence of models of

any size – there are even the smallest models (for example, children's

microphones

).

More transparent and

natural sounding

– this is due to the greatest sensitivity. This is the most important advantage of condenser

microphone

ah.
Minuses
They need

additional power

– usually 48 V phantom power plays a role. This imposes a significant limitation on the breadth of use. For example, not all

mixing

consoles have 48V power. If you want to connect

a microphone

outside your studio, then you may not be able to do this.

Fragile

– I immediately warn everyone that once falling, such equipment can fail.

Sensitive to changes in temperature

and

humidity – this can lead to equipment breakdown or temporary inoperability.
The dynamic microphone is popular because of its low cost. It is also used to process a powerful sound signal, for example, a drum kit or some vocalists. Dynamic microphones are often used in live performances, perhaps more than all other types of microphones combined.
Such microphones use a magnetic field to process the sound signal. The diaphragm in them is made of plastic and is located in front of the wire coil. When the diaphragm vibrates, the voice coil also vibrates, as a result of which an electrical signal is created, which is later converted into sound.
Pros of dynamic microphones :
High overload capacity

– this advantage allows you to use equipment for picking up loud sound sources (for example, a guitar amplifier) ​​without the risk of damaging anything in this

microphone .

Robust and durable construction

– dynamic

microphones

are much less susceptible to impact damage, making this type of equipment more suitable for the stage. Such equipment is more versatile in

the

sense that it can be used at home, on stage, on the road, and in rehearsals without the risk of damage.

Less sensitivity

– less susceptible to the perception of other people's noise.
Minuses:
The sound is inferior to condenser in transparency, purity and naturalness.

Smallest frequency

range

.

Inferior in the fidelity of the transfer of

timbre

a.
Which microphone is better to choose
Dynamic microphones are relatively cheap and at the same time they are reliable. Therefore, they can work successfully in areas of high sound pressure.
This makes them more suitable for loud and rough vocalists who sing in musical styles such as rock, pank, alternative, and so on . If you want to get powerful, dense, but not too voluminous vocals, then a dynamic microphone is right for you .
Condenser microphones have higher sensitivity and higher frequency response. In the recording studio, they are indispensable, as their high degree of fidelity makes them the most versatile and suitable for picking up sound from any musical instruments and voices.
Tips from the store "Student" for choosing a microphone
The microphone

should be selected

taking into account where and with what equipment it will be used. It doesn't make sense to spend thousands of dollars on a studio

microphone

if you're going to be recording at home in a room where the

acoustics

are far from perfect. In this case, a

less sensitive

and more budget

microphone

is suitable . On the technical side, even the best

microphone

depends to a large extent on the quality of the

microphone

preamp used.

What you should

pay attention to

is the

frequency

range in which the vocal

microphone

works . It is worth choosing a product with a frequency

range

of 50 to 16,000 Hertz. Since an inexpensive vocal

microphone

is bought, as a rule, by novice performers, a product with such characteristics will allow you to hide minor performance flaws, as well as the proximity effect. On the contrary, if the performer

knows

the nuances of his voice well, you should choose

a microphone

with more "narrowed" characteristics, for example, from 70 to 15000

Hz

.

The most important characteristics

are the sensitivity of sound pressure. The sensitivity of the

microphone

indicates how quiet the sound can be detected by the product.

The lower

the value, the more sensitive the

microphone .

For example: one

microphone

has a sensitivity index of -55 dB, and the second one has a sensitivity index of

-75

dB, the most sensitive

microphone

has a sensitivity index of -75 dB.

One of the most significant characteristics is the

frequency response

(frequency response)

. This indicator is usually printed on the packaging of the product and has the form of a graph.

The frequency response

shows the frequency

range

reproduced by the device. The characteristic line has the form of a curve. It is believed that

the smoother and straighter

this line, the softer the

microphone

transmits sound vibrations. Professional vocalists choose the

frequency response

according to the nuances of the voice that it is desirable to emphasize.

Since manufacturers of

inexpensive

microphones

often embellish

the characteristics of their products, when buying a device you like, you should pay attention

to the build quality

and materials used. A carefully assembled product allows us to draw conclusions about the integrity of the manufacturer. When choosing an inexpensive

microphone

for vocals, it is also advisable to read reviews about the product or consult with its real users.
How to choose a microphone
Как выбрать микрофон. Вводная часть
Microphone examples