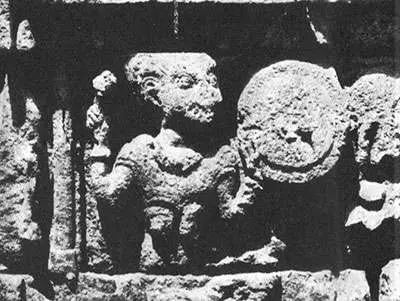 Gongs. Peculiarities. How to choose a gong.
The gong is an ancient percussion instrument. Belongs to the idiophone family. This is the name of musical instruments in which sound production occurs due to the design of the instrument itself, without additional accessories, such as strings or membranes. The gong is a large metal disc made of a complex alloy of nickel and silver. This originally ethnic, ritual instrument has recently gained great popularity. What is the reason for this, what gongs are and which one is better to buy, you will learn from this article.
History reference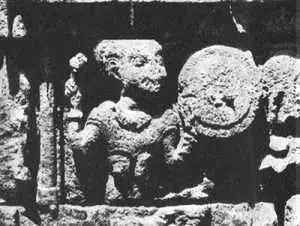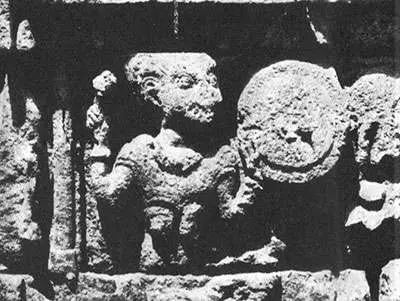 The gong is considered to be an ancient Chinese instrument, although similar instruments are found in temples in other countries of Southeast Asia. The gong appeared around 3000 BC. This tool was used for ritual purposes. People believed that the sounds of the gong drive away evil spirits, tune the soul and mind in a special way . In addition, the instrument played the role of a bell, called people together, announced important events, and accompanied the trip of dignitaries. Later, the gong began to be used for theatrical performances, accompanying the struggle. The "opera gongs" still used in traditional Chinese theater appear.
Types of gongs
1. Flat, in the form of a disk or plate .
2. Flat with a bent edge along which there is a narrow shell .
3. The "nipple" gong is similar to the previous type, but in the center there is a slight bulge in the form of a small bump.
4. Cauldron-shaped gong (gong agung) – a disk with a large bulge, reminiscent of ancient drums.
All gongs have different sizes.
Gongs in academic music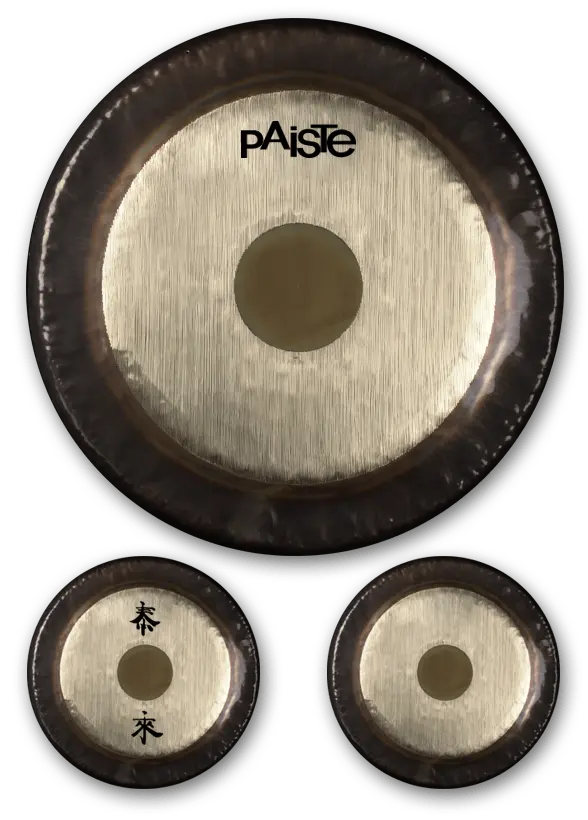 In academic music, a subspecies of the gong is used, which is called tam-tam. The first works appeared in the 18th century, but the instrument gained popularity in European professional music only in the 19th century. Traditionally, composers used tam-tam either for sound effect or to indicate the highest climax, emphasizing epic, tragic, pathetic moments in their works. So, for example, it was used by M. I. Glinka at the time of the abduction of Lyudmila by the evil Chernomor in the opera Ruslan and Lyudmila. P. I. Tchaikovsky used this instrument as a symbol of the inevitability of fate and fate in such works as the symphony "Manfred", "Sixth Symphony", etc. D. D. Shostakovich used the gong in the "Leningrad Symphony".
Currently, this type of gong is popular in Europe (it is called "symphonic"). It is used both in symphony and academic orchestras, ensembles, and in orchestras of folk instruments, brass bands. As a rule, the same gongs are used in yoga and meditation studios.
Pickup features and accessories
To play the gong, as a rule, a special beater is used, it is called a maleta (malet / mallet). It is a short cane with an impressive felt tip. Malets differ in size, length, shape and color. It is either knocked on the gong, thereby forming a recognizable, close to bell sound, or driven along the circumference of the disk. In addition, in modern symphonic music there are non-standard variants of sound production. For example, they drive across the gong disk with a bow from a double bass.
Also, the gong requires a special stand on which the instrument is attached. Made of metal or wood and come in different shapes and sizes, there are stands for two gongs. Less popular are gong holders, which do not have a stand and are held in the hand.
You can buy a gong stand at a discount on our website by clicking on the link .
Another necessary accessory is a special string for hanging the gong. Guinted strings are considered the best, as they minimize the possibility of additional impact on the instrument, thanks to which the gong itself sounds the most natural. The strings also vary in size. Different strings are suitable for gongs of different diameters. They need to be changed periodically.
You can buy gong strings at a discount on our website by clicking on the link.

How to choose a gong
Currently, gongs are increasingly of interest to people far from professional music. There are performers on these instruments, gong festivals, gong playing schools. This is due to the interest in yoga, meditation, oriental practices and sound therapy. People who practice yoga and are dedicated to oriental folk medicine and culture claim that the sound of the gong has a beneficial effect on the human body, helps to enter a special meditative state, to clear thoughts. If you are looking for a gong for this purpose, then almost any small gong will do. The gong with a diameter of 32 is considered to be the ideal standard option. The approximate range of such an instrument is from "fa" of the subcontroctave to "do" of the counteroctave. This tool can be purchased at a discount on our website.
A good budget option would be a complete set of gong, maleta and stands. It is a full-fledged smaller gong (sometimes such a gong is called a planetary gong). Such an instrument is not suitable for a large symphony orchestra, but in a small hall, studio or apartment, it will be an ideal replacement for a large gong.
Gong makers
Gongs are produced by both large well-known companies and small private workshops. One of the largest and most famous firms is Paiste. Founded more than a hundred years ago in St. Petersburg, the company is now the most famous brand for the production of percussion instruments in the world. At the moment, Paiste is a Swiss company. All gongs of this company are handmade by a team of specialists. Only high-quality alloys and materials are used in production. The variety and range of tools is very large. These are small planetary ones for meditation, and various diameters for a symphony orchestra, and even nipple gongs. Paiste also manufactures all components for gongs. You can buy tools and accessories from this company by clicking on the link.

Another well-known manufacturer is the German brand "MEINL". He specializes in the production of instruments specifically for meditation, ritual instruments and percussion. With the full range of MEINL gongs you can visit our website.