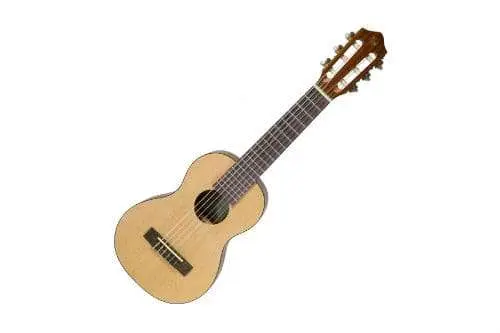 Gitalele: what is it, instrument composition, history, sound, use
The experiments of musical craftsmen with the already popular representatives of the family of stringed plucked instruments led to the appearance of the gitalele. It is believed that this is a children's guitar. But in terms of Play characteristics, it is not inferior to the "older relatives".
What is gitalele
She took the best from acoustic guitar and ukulele. The same form, but a completely different execution, expressed in small things. Six strings – three nylon, three wrapped in metal. Wide neck with 18 frets. Miniature size – only 70 cm in length.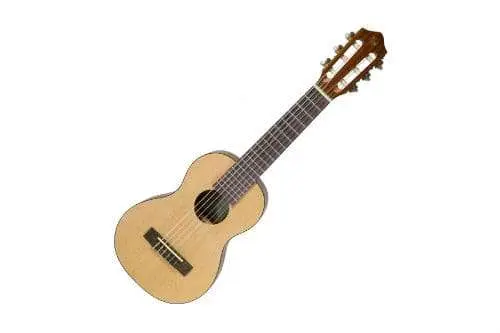 Unlike a four-string ukulele, it gives you the ability to play bass. What sets it apart from a guitar is its compact design. The instrument is often called "children's", it is preferred by traveling musicians. The sound is acoustic, full-sounding.
The name of the instrument has a number of variations in pronunciation – guitarlele, hillel.
History
Musicians from different countries attribute the appearance of the guitalele to their homeland. Some argue that it appeared in Spain, others refer to the Colombian musical culture. Wandering artists could play on it – there is evidence of the middle of the XIII century. According to another version, a miniature guitar was created for the convenience of teaching children at the beginning of the 1995th century. Yamaha, which has been producing mini-guitars since XNUMX, has contributed to the promotion of the instrument.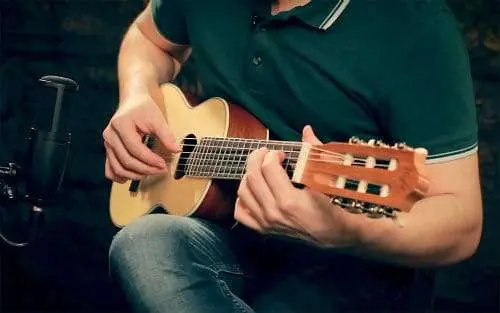 He plays the guitar
The sound of a member of the plucked string family is higher. The system is an elevated guitar, similar to a ukulele in the "sol" system. While playing, the sound is reminiscent of an acoustic guitar when the player clamps the capo on the fifth fret. More strings than on a ukulele neck expands the scale, reveals the bass sound. The fingering is similar to that of a guitar, but the playback will be four steps higher.
The once very popular six-string gitalele is now gaining popularity again. You can always take it on a trip – the weight of the instrument is no more than 700 g. And it will not be difficult to learn how to play it even on your own, using tutorials.
Гиталеле – маленькая гитарка для путешествий | Gitaraclub.ru
ЧТО ТАКОЕ ГИТАЛЕЛЕ? ДЕТСКАЯ ГИТАРА ИЛИ КРУТОЙ ИНСТРУМЕНТ? (обзор Flight GUT 350 SP/SAP)