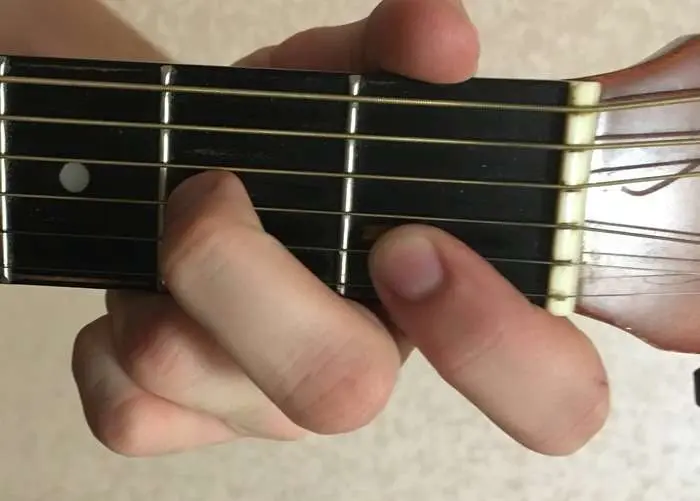 Dm7 chord on guitar: how to put and clamp, fingering
In this article, we will analyze how to put and hold a Dm7 chord on a guitar, I will also show his fingering. This chord is very similar to the Dm chord, but the 2nd string must be pressed together with the 1st at the 1st fret, not at the 3rd as in the Dm chord.
Dm7 chord fingerings
Dm7 chord fingerings
It will be necessary to clamp the 1st and 2nd string with one finger – the index finger.
How to put (clamp) a Dm7 chord
How to put and clamp the Dm7 chord correctly? It's very easy to set up:
looks like that: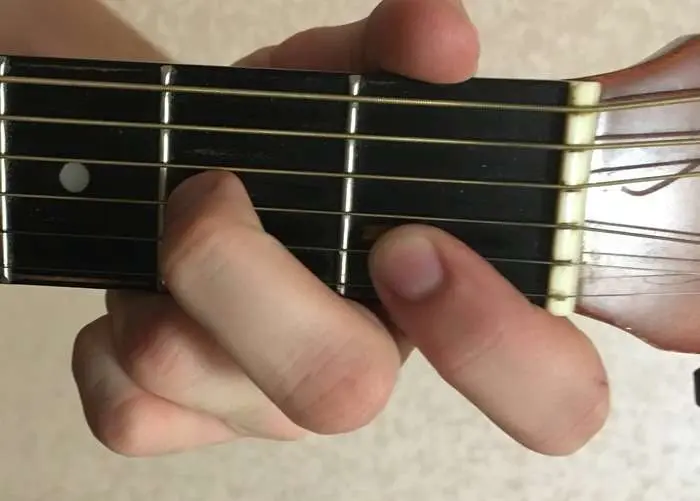 So, as I said, it is very easy to set up, you don't even have to learn 🙂