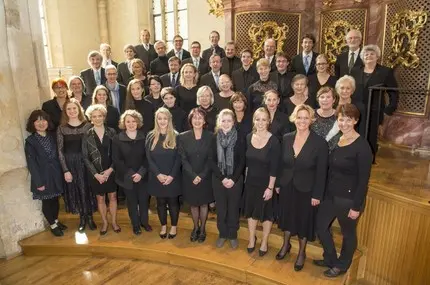 Choir of Graz Dome Cathedral (Der Grazer Domchor) |
The Graz Cathedral Choir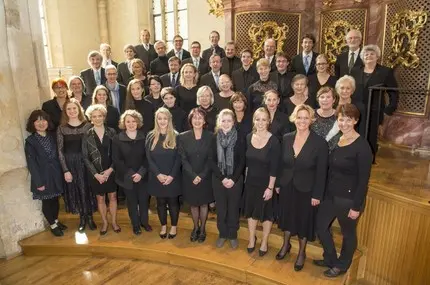 The choir of the Dome Cathedral of Graz became the first church choir to gain fame outside its city. In addition to participating in divine services and religious holidays, the choir conducts active concert activities and performs on the radio. His tours took place in many European cities: Strasbourg, Zagreb, Rome, Prague, Budapest, St. Petersburg, Minsk and other cultural centers.
The group's repertoire includes music for choir a' cappella of several centuries, from the Baroque era to the present day, as well as masterpieces of cantata-oratorio genres. Especially for the Dome Choir, spiritual compositions by contemporary authors – A. Heiler, B. Sengstschmid, J. Doppelbauer, M. Radulescu, V. Miskinis and others – were created.
Artistic director and conductor – Josef M. Döller.
Joseph M. Döller was born in the Waldviertel (Lower Austria). As a child, he sang in the Altenburg Boys' Choir. He was educated at the Vienna Higher School of Music, where he studied church practice, pedagogy, was engaged in organ and choral conducting. He sang in the Choir named after A. Schoenberg. From 1979 to 1983 he worked as bandmaster of the Vienna Boys' Choir, with whom he performed concert tours in Europe, North America, Asia and Australia. With the boys' choir, he prepared programs for joint performances with the Vienna Hofburg Chapel and Nikolaus Arnoncourt, as well as parts of the children's choir in opera productions of the Vienna Staatsoper and Volksoper.
From 1980 to 1984 Josef Döller was Cantor of the Vienna Diocese and Music Director at the Vienna Neustadt Cathedral. Since 1984 he has been the conductor of the Graz Dom Cathedral Choir. Professor at the University of Music and Fine Arts Graz, conducts choral workshops. As a conductor, J. Döller toured in Austria and abroad (Minsk, Manila, Rome, Praaga, Zagreb). In 2002 he was awarded the Josef-Krainer-Heimatpreis. In 2003, J. Döller conducted the premiere of the Passion "The Life and Sufferings of Our Savior Jesus Christ" by Michael Radulescu. This essay was written by order of the city of Graz, declared in 2003 the cultural capital of Europe.
Source: Moscow Philharmonic website