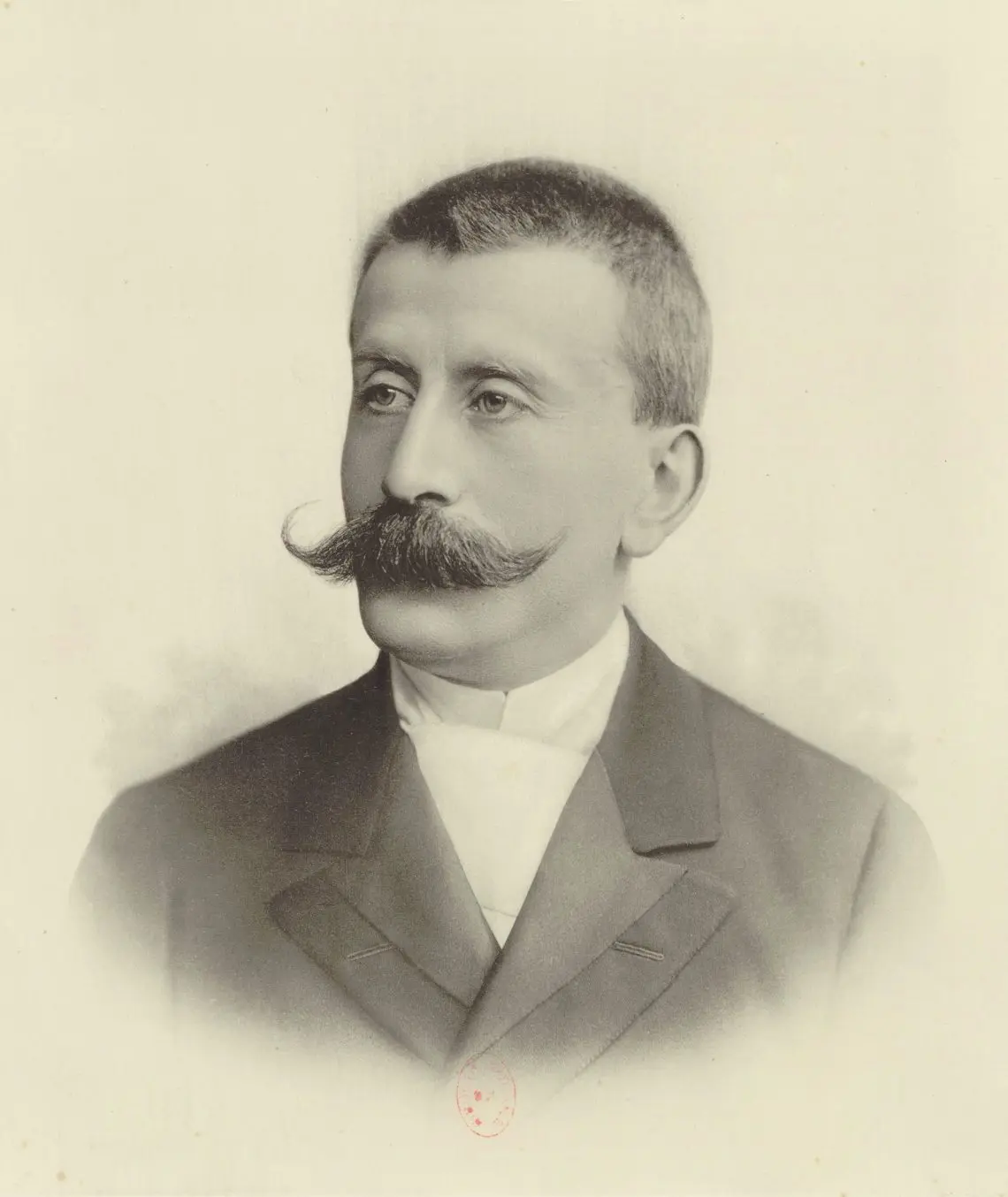 Moritz Moszkowski
Date of birth
23.08.1854
Date of death
04.03.1925
Profession
composer, pianist
Country
Germany, Poland
Moritz (Mauritsy) Moshkovsky (August 23, 1854, Breslau – March 4, 1925, Paris) – German composer, pianist and conductor of Polish origin.
Born into a wealthy Jewish family, Moshkovsky showed early musical talent and received his first music lessons at home. In 1865 the family moved to Dresden, where Moszkowski entered the conservatory. Four years later, he continued his studies at the Stern Conservatory in Berlin with Eduard Frank (piano) and Friedrich Kiel (composition), and then at Theodor Kullak's New Academy of Musical Art. At the age of 17, Moszkowski accepted Kullak's offer to start teaching himself, and remained in that position for over 25 years. In 1873 he gave his first recital as a pianist in Berlin and soon became famous as a virtuoso performer. Moszkowski was also a good violinist and occasionally played first violin in the academy's orchestra. His first compositions date back to the same time, among which the most famous is the Piano Concerto, first performed in Berlin in 1875 and highly appreciated by Franz Liszt.
In the 1880s, due to the onset of a nervous breakdown, Moshkovsky almost stopped his pianistic career and concentrated on composition. In 1885, at the invitation of the Royal Philharmonic Society, he visits England for the first time, where he performs as a conductor. In 1893 he was elected a member of the Berlin Academy of Arts, and four years later he settled in Paris and married his sister Cécile Chaminade. During this period, Moszkowski enjoyed great popularity as a composer and teacher: among his students were Joseph Hoffman, Wanda Landowska, Joaquin Turina. In 1904, on the advice of Andre Messager, Thomas Beecham began taking private lessons in orchestration from Moszkowski.
From the beginning of the 1910s, interest in Moshkovsky's music began to gradually decline, and the death of his wife and daughter greatly undermined his already shattered health. The composer began to lead the life of a recluse and finally stopped performing. Moshkovsky spent his last years in poverty, despite the fact that in 1921 one of his American acquaintances gave a big concert in his honor at Carnegie Hall, the proceeds never reached Moshkovsky.
Moshkovsky's early orchestral works had some success, but his real fame was brought to him by compositions for the piano – virtuoso pieces, concert studies, etc., up to salon pieces intended for home music.
Moszkowski's early compositions traced the influence of Chopin, Mendelssohn and, in particular, Schumann, but later the composer formed his own style, which, not being particularly original, nevertheless clearly showed the author's subtle sense of the instrument and its capabilities. Ignacy Paderewski wrote later: "Moszkowski, perhaps better than other composers, except for Chopin, understands how to compose for the piano." For many years, Moszkowski's works were forgotten, practically not performed, and only in recent years there has been a revival of interest in the composer's work.
Source: meloman.ru