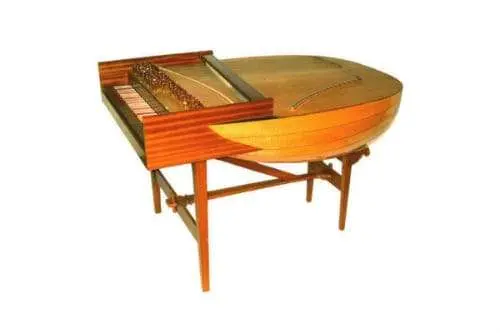 Lute harpsichord: instrument design, history of origin, sound production
The lute harpsichord is a keyboard musical instrument. Type – chordophone. It is a variation of the classical harpsichord. Another name is Lautenwerk.
Design
The device is similar to a conventional harpsichord, but has a number of differences. The body is similar in appearance to the image of the shell. The number of manual keyboards varies from one to three or four. Multiple keyboard designs were less common.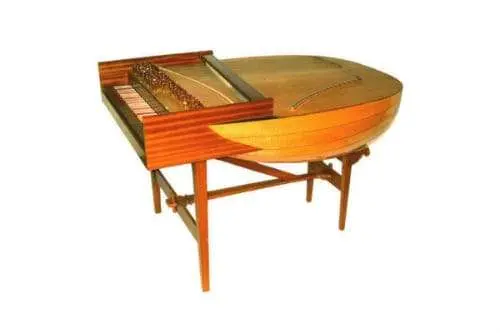 The core strings are responsible for the sound of the middle and upper registers. Low registers remained on metal strings. The sound was plucked at a far distance, providing a more gentle sound production. Pushers installed opposite each key are responsible for pinching the core string. When you press the key, the pusher approaches the string and plucks it. When the key is released, the mechanism returns to its original position.
History
The history of the instrument began in the XNUMXth century. At the peak of the emergence of new musical forms and instruments, a number of musical masters were looking for new timbres for the harpsichord. His timbre was mixed with harp, organ and huigenwerk. The closest relatives of the lute version were the lute clavier and the theorbo-harpsichord. Modern musical researchers sometimes refer to them as varieties of the same instrument. The main difference lies in the strings: in the lute clavier they are completely metal. The sound of the instrument is similar to a lute. Because of the similarity in sound, he got his name.
One of the first mentions of the lute clavier refers to the "Sounding Organ" manual of 1611. Over the next century, the clavier spread widely throughout Germany. Fletcher, Bach and Hildebrant worked on different models with a difference in sound. Historical specimens have not survived to this day.
J. S. BACH. Fuga BWV 998. Kim Heindel: Lautenwerk.