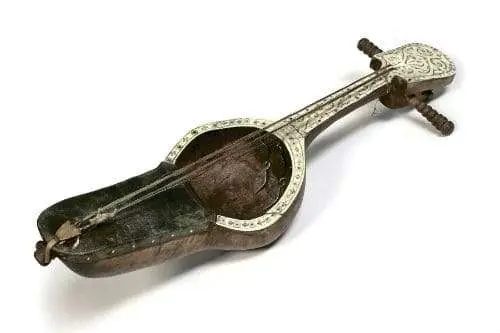 Kyl-kubyz: description of the instrument, composition, history, usage
Kyl-kubyz is a Turkic folk musical instrument. Class – string bow chordophone. It got its name from the Bashkir language.
The body is carved from wood. Production material – birch. Length – 65-80 cm. The appearance of the body is similar to stringed instruments like a guitar, but with an extension in the lower part in the form of a pin. On the fingerboard there is a peg mechanism with attached strings. The standard number of strings is 2. The material of manufacture is horse hair, which has a characteristic lingering sound. During the Play, the musician places the pin on the floor and holds the body with his feet.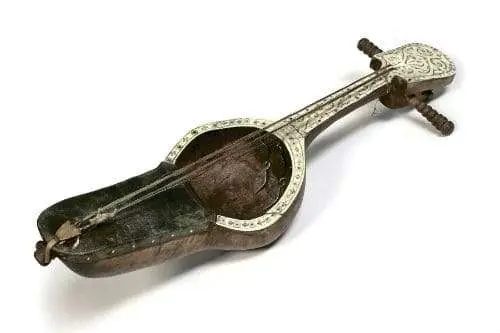 The history of kyl-kubyz goes back over a thousand years. The exact time of the invention is unknown, but already in the XNUMXth-XNUMXth centuries the instrument was used in rituals. Turkic musicians performed songs to heal the sick and exorcise the evil spirit. Kubyz is mentioned in the Oghuz heroic epic Kitabi Dada Qorqud.
After the spread of Islam, playing the Turkic chordophone became rare. By the beginning of the 90th century, Kyl-Kubyz finally lost popularity among the Bashkir peoples. Instead, the musicians began to use the violin. In the XNUMXs, the chordophone received a second life. Cultural workers reconstructed the original structure. Kubyz lessons are taught in schools in Ufa.