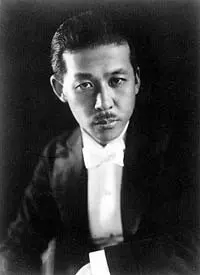 Kosaku Yamada
Date of birth
09.06.1886
Date of death
29.12.1965
Profession
composer, conductor, teacher
Country
Japan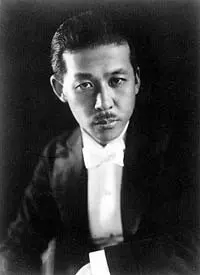 Japanese composer, conductor and music teacher. Founder of the Japanese school of composers. The role of Yamada – composer, conductor, public figure – in the development of the musical culture of Japan is great and diverse. But, perhaps, his main merit is the foundation of the first professional symphony orchestra in the history of the country. This happened in 1914, shortly after the young musician completed his professional training.
Yamada was born and raised in Tokyo, where he graduated from the Academy of Music in 1908, and then improved under Max Bruch in Berlin. Returning to his homeland, he realized that without the creation of a full-fledged orchestra, neither the spread of musical culture, nor the development of the art of conducting, nor, finally, the emergence of a national school of composition is possible. It was then that Yamada founded his team – the Tokyo Philharmonic Orchestra.
Leading the orchestra, Yamada did a lot of educational work. He gave dozens of concerts every year, in which he performed not only classical music, but also all the new compositions of his compatriots. He also showed himself to be an ardent propagandist of young Japanese music in foreign tours, which were very intense for several decades. Back in 1918, Yamada toured the United States for the first time, and in the thirties gained international fame, performing in many countries, including twice – in 1930 and 1933 – in the USSR.
In his conducting style, Yamada belonged to the classical European school. The conductor was distinguished by thoroughness in his work with the orchestra, attention to detail, clear and economical technique. Yamada owns a considerable number of compositions: operas, cantatas, symphonies, orchestral and chamber pieces, choirs and songs. They are designed mainly in the traditional European style, but also contain elements of the melody and structure of Japanese music. Yamada devoted a lot of energy to pedagogical work – most of the contemporary composers and conductors of Japan are, to one degree or another, his students.
L. Grigoriev, J. Platek, 1969