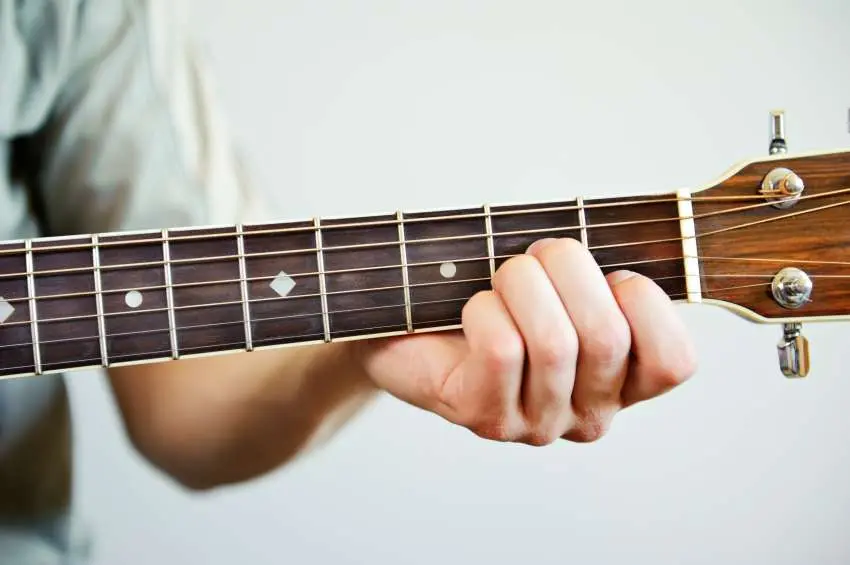 guitar building photo | guitarprofy
Guitar structure photo:
"Tutorial" Guitar Lesson No. 2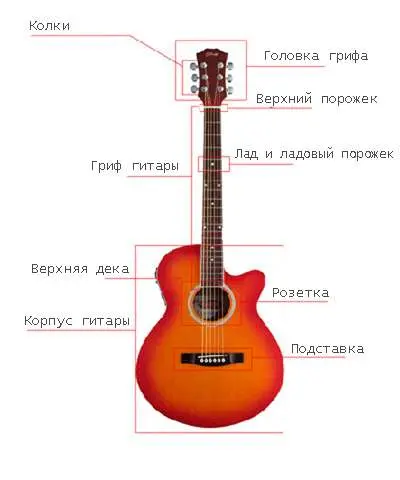 The top of the guitar is made from resonant spruce or cedar, but these types of wood are usually used on expensive concert guitars. Here, on the deck, there is a stand with six holes that serve to fasten the strings. The strings rest on a saddle, which helps keep them at a certain height above the neck of the guitar. On the top deck there is a resonator hole and a rosette framing it with inlay (patterns). On the reverse side of the body is the lower deck. On master guitars, the lower soundboard is glued together from two pieces of wood connected by a piping. Usually piping is used to reinforce the seam. In the structure of the guitar, the fretboard gives the instrument a certain elegance. It is made from a very hard type of wood such as beech. On top of the fretboard is an ebony or rosewood fretboard with fretboards attached to it. The fingerboard ends with a nut that helps to hold the strings above the frets and above the headstock to the rollers, on which the strings are stretched with the help of pegs. For beauty, a pattern is sometimes cut on the headstock.
The internal structure of the guitar
The internal structure of the guitar has its own characteristics, since transverse springs of the upper and lower soundboards and fan-shaped springs of the upper soundboard are used to strengthen the decks and improve the timbre and sound of the instrument. The upper and lower decks are attached to the shells (sides of the instrument) with the help of "crackers". Thanks to these fastenings, the decks are perfectly connected to the shells.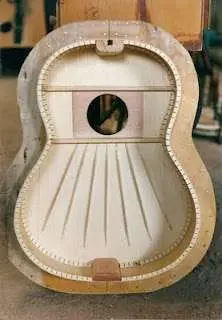 In the internal structure of the upper deck of a classical guitar and the internal structure of the deck of a pop acoustic guitar, there is a difference in the arrangement of fan-shaped springs, since these instruments use different strings (nylon and metal) in terms of timbre, sonority and tension.
Classical guitar top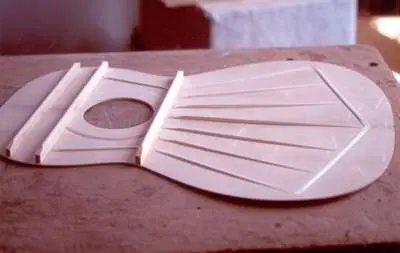 Pop acoustic guitar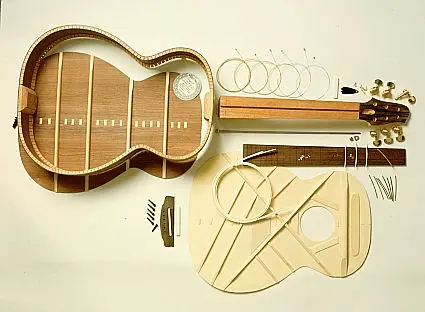 PREVIOUS LESSON #1 NEXT LESSON #3