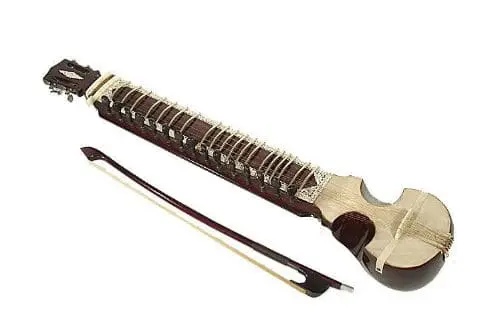 Esraj: what is it, composition, playing technique, use
Esraj has been losing popularity for decades. By the 80s of the 20th century, it had almost disappeared. However, with the growing influence of the "Gurmat Sangeet" movement, the instrument has regained attention. Indian cultural figure Rabindranath Tagore made it mandatory for all students of the Sangeet Bhavan Institute in the city of Shantiniketan.
What is esraj
Esraj is a relatively young Indian instrument belonging to the class of strings. Its history is only about 300 years old. It was found in Northern India (Punjab). It is a modern version of another Indian instrument – dilrubs, slightly different in structure. It was created by the 10th Sikh Guru – Gobind Singh.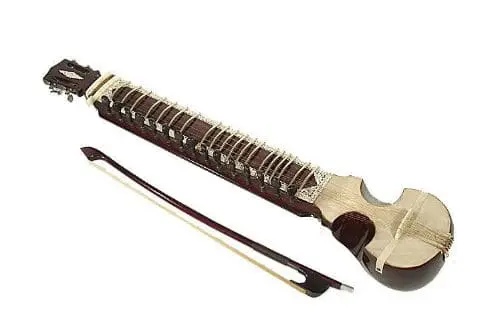 Устройство
The instrument has a medium-sized neck with 20 heavy metal frets and the same number of metal strings. The deck is covered with a piece of goat skin. Sometimes, to enhance the tone, it is completed with a "pumpkin" attached to the top.
Play technique
There are two options for playing the esraj:
kneeling with the instrument between the knees;
in a sitting position, when the deck rests on the knee, and the neck is placed on the shoulder.
The sound is produced by a bow.
Using
Used in Sikh music, Hindustani classical compositions and West Bengal music.
Савитар (эсрадж) - Индия 2016г. Мой новый эсрадж