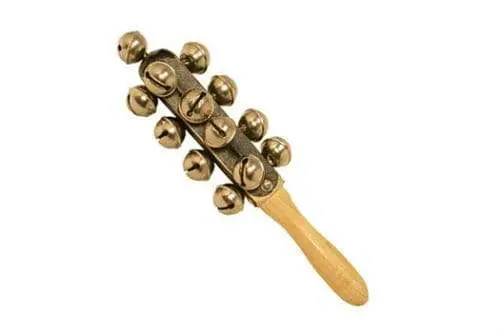 Bell: what is it, instrument composition, sound, use
Even in the primitive system, people gave rhythm to dances and songs by clapping and stamping. In the future, the rhythm began to be amplified by devices, the sound of which was extracted by striking or shaking. They are called percussion, or percussion instruments.
Bells were one of the first percussion instruments. They are small metal hollow balls, inside of which there is one or more solid metal balls. Sound is produced by striking the inner balls against the walls of a hollow sphere. The sound is similar to the sound of bells, however, the former can make a sound in any position, while the latter can only sound when the tongue is down. They are attached in several pieces, for example, to a strap, clothes, a wooden stick, a spoon.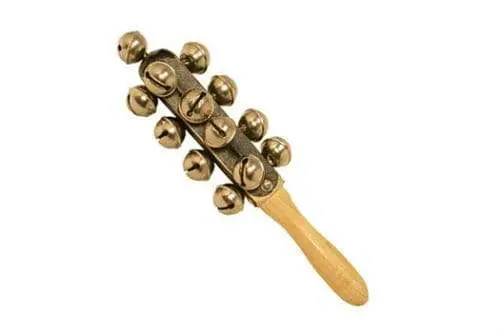 Bells form the basis of the Russian folk percussion musical instrument – a metal rattle – a bell. Their history dates back to the 17th century. Then for the three horses of the "exemplary mail" there appear "underarm" bells, which become the prototype of the bells.
The very first homemade bell looks like this: a strap is sewn onto a piece of fabric or leather to make it comfortable to hold in your hand, and on the other side there are many small bells sewn on. Playing such an instrument is shaking or hitting the knee.
The silvery ringing of bells is indispensable for making the musical composition light and mysterious. Shaking them produces sounds of such a high pitch that you can hear them even with noisier musical instruments playing loudly at the same time.
Музыкальный инструмент Бубенцы