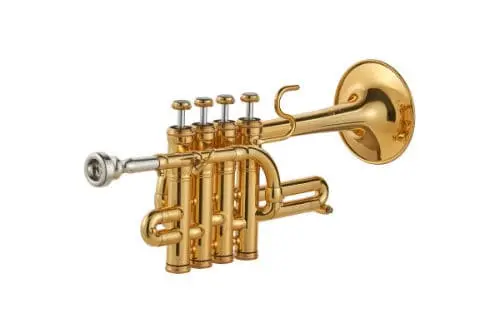 Piccolo trumpet: instrument composition, history, build, use
The piccolo trumpet is a wind instrument. Intonation is an octave higher than a regular pipe and several times shorter. The smallest of the family. It has a bright, unusual and rich timbre. Can play as part of an orchestra, as well as perform solo parts.
It is one of the most difficult instruments to play, which is why even world-class performers sometimes struggle with it. Technically, the execution is similar to a large pipe.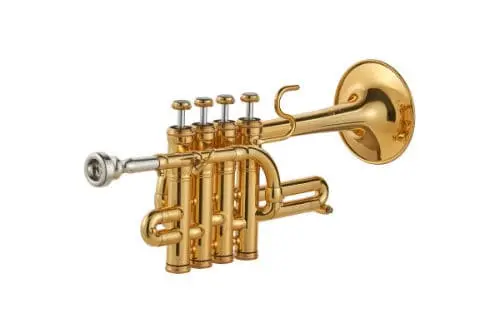 Устройство
The tool has 4 valves and 4 gates (unlike a regular pipe, which has only 3). One of them is a quarter valve, which has the ability to lower natural sounds by a fourth. It has a separate tube for changing the system.
An instrument in B-flat (B) tuning plays a tone lower than what is written in the sheet music. An option for sharp keys is to tune into A (A) tuning.
When playing the small trumpet for virtuoso passages in the upper register, musicians use a small mouthpiece.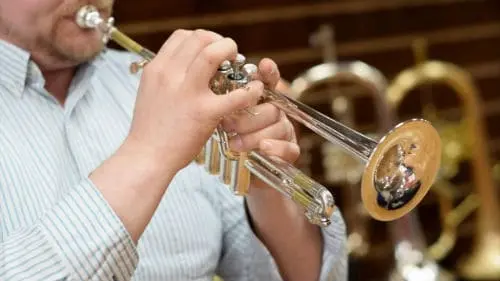 History
The piccolo trumpet, also known as the "Bach trumpet", was invented around 1890 by the Belgian luthier Victor Mahillon for use in high parts in the music of Bach and Handel.
It is now popular due to the newly emerging interest in baroque music, as the sound of this instrument perfectly reflects the atmosphere of baroque times.
Using
In the 60s, David Mason's piccolo trumpet solo was featured on the Beatles' song "Penny Lane". Since then, the instrument has been actively used in modern music.
The most famous performers are Maurice André, Wynton Marsalis, Hocken Hardenberger and Otto Sauter.
А. Вивальди. Концерт для двух труб пикколо с оркестром. Часть 1