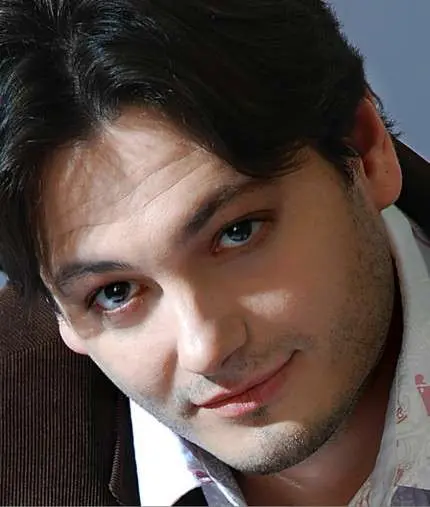 Maxim Rysanov
Date of birth
1978
Profession
instrumentalist
Country
Russia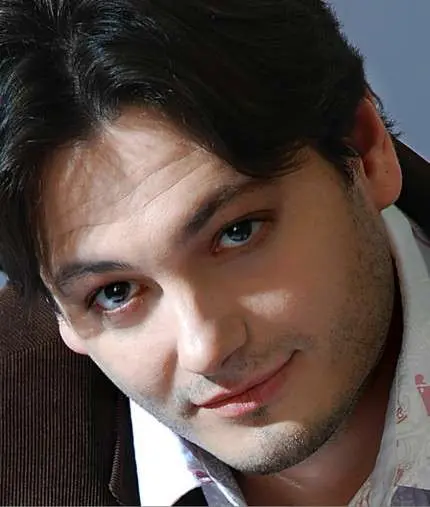 Maxim Rysanov is one of the brightest musicians of his generation, who enjoys a reputation as one of the best violists in the world. He is called "the prince among violists…" (The New Zealand Herald), "the greatest master of his instrument…" (Music Web International).
Born in 1978 in Kramatorsk (Ukraine). Having started studying music on the violin (the first teacher was his mother), at the age of 11 Maxim entered the Central Music School at the Moscow Conservatory, in the viola class of M.I. Sitkovskaya. At the age of 17, while still a student of the Central Music School, he gained fame by winning the international competition. V. Bucchi in Rome (at the same time he was the youngest participant). He continued his studies at the Guildhall School of Music and Drama in London, graduating in two specialties – as a violist (class of Prof. J. Glickman) and as a conductor (class of Prof. A. Hazeldine). Currently lives in the UK.
M. Rysanov is the winner of the competition for young musicians in Volgograd (1995), the International Competition for Chamber Ensembles in Carmel (USA, 1999), the Haverhill Sinfonia Competition (Great Britain, 1999), the GSMD competition (London, 2000, Gold Medal), the International Violin Competition named after . Lionel Tertis (Great Britain, 2003), CIEM competition in Geneva (2004). He is also the recipient of the prestigious 2008 Classic FM Gramophone Young Artist of the Year award. Since 2007, the musician has been participating in the BBC New Generation Artist scheme.
M. Rysanov's playing is distinguished by virtuoso technique, impeccable taste, true intelligence, combined with a special emotionality and depth inherent in the Russian performing school. Every year M. Rysanov gives about 100 concerts, performing as a soloist, in chamber ensembles and with orchestras. He is a regular participant in the largest music festivals: in Verbier (Switzerland), Edinburgh (Great Britain), Utrecht (Holland), Lockenhaus (Austria), Mostly Mozart Festival (New York), J. Enescu Festival (Hungary), Moritzburg Festival (Germany). ), Grand Teton festival (USA) and others. Among the artist's partners are outstanding contemporary performers: M.-A.Amelin, B.Andrianov, L.O.Andsnes, M.Vengerov, A.Kobrin, G.Kremer, M.Maisky, L.Marquis, V.Mullova, E .Nebolsin, A.Ogrinchuk, Yu.Rakhlin, J.Jansen; conductors V. Ashkenazy, I. Beloglavek, M. Gorenstein, K. Donanyi, A. Lazarev, V. Sinaisky, N. Yarvi and many others. The best symphony and chamber orchestras of Great Britain, Germany, Belgium, the Netherlands, Switzerland, Lithuania, Poland, Serbia, China, South Africa consider it an honor to accompany the performances of the young star of the world viola art.
M. Rysanov's repertoire includes Concertos by Bach, Vivaldi, Mozart, Stamitz, Hoffmeister, Khandoshkin, Dittersdorf, Rosetti, Berlioz, Walton, Elgar, Bartok, Hindemith, Britten for viola accompanied by a symphony and chamber orchestra, as well as his own arrangements of "Variations on a Theme Rococo" by Tchaikovsky, Violin Concerto by Saint-Saens; solo and chamber compositions by Bach, Beethoven, Paganini, Schubert, Schumann, Mendelssohn, Brahms, Frank, Enescu, Martin, Hindemith, Bridge, Britten, Lutoslavsky, Glinka, Stravinsky, Prokofiev, Shostakovich, Schnittke, Druzhinin. The violist actively promotes modern music, constantly including in his programs the works of G. Kancheli, J. Tavener, D. Tabakova, E. Langer, A. Vasiliev (some of them are dedicated to M. Rysanov). Among the brightest premieres of the musician is the first performance of V. Bibik's Viola Concerto.
A significant part of M. Rysanov's repertoire is presented on CDs recorded solo, in ensembles (partners – violinists R. Mints, J. Jansen, cellists C. Blaumane, T. Tedien, pianists E. Apekisheva, J. Katznelson, E. Chang ) and accompanied by orchestras from Latvia, the Czech Republic, and Kazakhstan. A recording of Bach's Inventions with Janine Jansen and Torlef Tedien (Decca, 2007) hit #1 on the iTunes chart. A double disc of Brahms by Onyx (2008) and a chamber music disc by Avie (2007) were named Gramophone Editor's Choice. In the spring of 2010 a disc of Bach Suites was released on the Scandinavian label BIS, and in the fall of the same year Onyx released the second disc of Brahms' compositions. In 2011 an album was released with Tchaikovsky's Rococo Variations and compositions by Schubert and Bruch with the Swedish Chamber Orchestra (also on BIS).
In recent years, M. Rysanov has been successfully trying his hand at conducting. Having become a laureate of the Bournemouth Conducting Competition (Great Britain, 2003), he more than once stood at the podium of well-known ensembles – such as the Basel Symphony Orchestra, Dala Sinfonietta and others. Verdi, Brahms, Dvorak, Tchaikovsky, Stravinsky, Prokofiev, Shostakovich, Copland, Varese, Penderetsky, Tabakova.
In Russia, Maxim Rysanov became widely known for his participation in the Return Chamber Music Festival, which has been held in Moscow since the late 1990s. The violist also took part in the Crescendo festival, the Johannes Brahms Music Festival, and the Plyos Festival (September 2009). In the 2009-2010 season, M. Rysanov received a personal subscription to the Moscow Philharmonic called Maxima-Fest (No. 102 of the Small Hall of the Conservatory). This is a kind of festival-benefit performance of the musician, where he performed his favorite music with his friends. B. Andrianov, K. Blaumane, B. Brovtsyn, A. Volchok, Y. Deineka, Y. Katsnelson, A. Ogrinchuk, A. Sitkovetsky took part in three subscription concerts. In January 2010, M. Rysanov also performed in two concerts of the Return festival.
Other performances by the artist in recent seasons include a tour of China (Beijing, Shanghai), concerts in St. Petersburg, Riga, Berlin, Bilbao (Spain), Utrecht (Netherlands), London and other cities in the UK, a number of cities in France. On May 1, 2010, in Vilnius, M. Rysanov performed as a soloist and conductor with the Lithuanian Chamber Orchestra, performing W.A. Tabakova.
Maxim Rysanov plays an instrument made by Giuseppe Guadanini, provided by the Elise Mathilde Foundation.
Source: Moscow Philharmonic website Photo from the official website of the musician (author – Pavel Kozhevnikov)