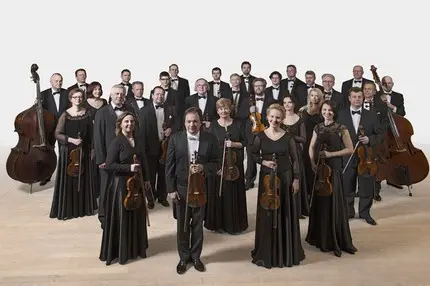 Lithuanian Chamber Orchestra |
Lithuanian Chamber Orchestra
City
Vilnius
Year of foundation
1960
A type
orchestra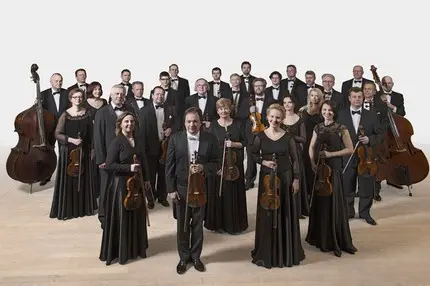 The Lithuanian Chamber Orchestra was founded by the outstanding conductor Saulius Sondeckis in April 1960 and gave its first concert in October, soon gaining recognition from listeners and critics. Six years after its creation, he was the first of the Lithuanian orchestras to go abroad, performing two concerts in the German Democratic Republic. In 1976 the Lithuanian Chamber Orchestra won the Gold Medal at the Herbert von Karajan Youth Orchestra Competition in Berlin. With this, the active touring activity of the group began – he began to perform in the best halls of the world, at major international festivals. The first of these is the festival in Echternach (Luxembourg), where the orchestra has been a guest for seven years and was awarded the Grand Lion Medal. The team traveled to many countries in Europe, Asia, Africa and both Americas, toured Australia.
For more than half a century of history, the orchestra has released over a hundred records and CDs. His extensive discography includes works by J. S. Bach, Vasks, Vivaldi, Haydn, Handel, Pergolesi, Rachmaninov, Rimsky-Korsakov, Tabakova, Tchaikovsky, Shostakovich, Schubert and many others. Performing predominantly the classical and baroque repertoire, the orchestra pays considerable attention to contemporary music: the orchestra has performed many world premieres, including works dedicated to it. The tour of 1977 through the cities of Austria and Germany with the participation of Gidon Kremer, Tatiana Grindenko and Alfred Schnittke became a landmark in the history of the Lithuanian Chamber; the disc Tabula Rasa with compositions by Schnittke and Pärt, recorded on this tour, was released by the ECM label and became an international bestseller.
Outstanding conductors and soloists – Yehudi Menuhin, Gidon Kremer, Igor Oistrakh, Sergei Stadler, Vladimir Spivakov, Yuri Bashmet, Mstislav Rostropovich, David Geringas, Tatyana Nikolaeva, Evgeny Kissin, Denis Matsuev, Elena Obraztsova, Virgilius Noreika and others – have performed with the orchestra. Among the key events in the history of the orchestra are the first performance of Schnittke's Concerto grosso No. 3 in the Great Hall of the Moscow Conservatory and the recording of a cycle of Mozart's concertos with the outstanding pianist Vladimir Krainev. For the first time, the ensemble presented more than 200 compositions by their compatriots: Mikalojus Čiurlionis, Balis Dvarionas, Stasis Vainiūnas and other Lithuanian composers. In 2018, a disc with music by Bronius Kutavičius, Algirdas Martinaitis and Osvaldas Balakauskas was released, which received high praise from the international press. On the eve of its 60th anniversary, the Lithuanian Chamber Orchestra maintains a high level of excellence and annually presents new programs.
Since 2008, the artistic director of the orchestra is Sergey Krylov, one of the most outstanding violinists of our time. "I expect the same from the orchestra as I expect from myself," says the maestro. – Firstly, striving for the best instrumental and technical quality of the game; secondly, constant involvement in the search for new approaches to interpretation. I am convinced that this is achievable and that the orchestra can rightfully be considered one of the best in the world."
Source: meloman.ru