What is a DAW and what is it for?
Digital Audio Workstation abbreviated as "DAW", which is nothing else than a digital workstation which is a computer program used to work with audio. It is used for recording, editing, editing, mixing and mastering.
What does it do? Professional DAWs are designed to work together and even completely replace full-size consoles found in recording studios. Is it really possible? In our opinion, it is nowadays.
Maybe this is a risky opinion, but we will not leave it without supporting it with a few arguments. Huge mixing tables and consoles taking up entire rooms are a thing of the past, even though most prestigious recording rooms are still located.
As a curiosity, it is worth mentioning that, for example, the 72-channel Neve console marked with the number 88RS, which can be found in the already decaying Abbey Road studio in London (where I occupy almost the entire width of the 'director's' room), also found its virtual imitation in the form of a UNIVERSAL AUDIO plug called "Neve® 88RS Channel Strip Plug-In". It is also worth mentioning that this studio has recorded such celebrities as The Beatles or Pink Floyd.
Nowadays, new studios are already based mostly on digital workstations working mostly on the MAC systems of the American giant under the Apple brand. The most popular DAWs
DAWs can be considered as full-fledged tools for working with sound, even because most modern VST instruments use the "same" algorithm as their analog ones, or simply full-size equivalents.
Some manufacturers of popular plug-ins claim that their reproduction of a certain instrument provides 99% of the same sonic character as the original, along with artifacts that occur when playing on physical equipment.
The most popular digital workstations are:
Ableton Live, source: Muzyczny.pl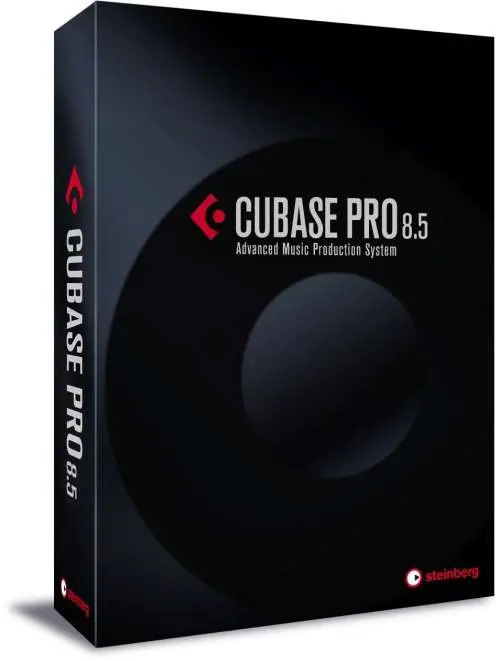 Steinberg Cubase, source: Muzyczny.pl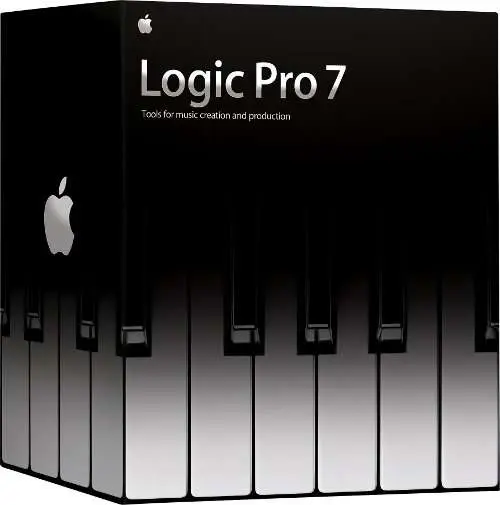 Apple Logic, source: Apple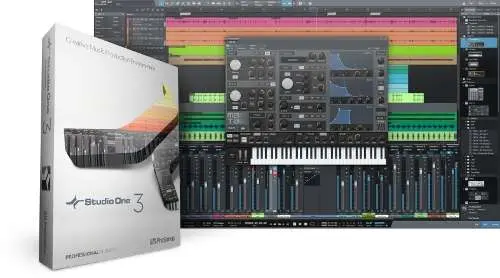 Studio One Presonus, source: Muzyczny.pl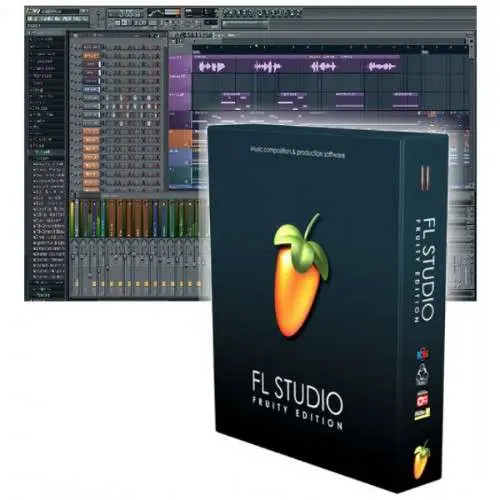 Image Line Studio Fruity Loops, źródło: Muzyczny.pl
But there are many, many more such programs. Let us also mention the free DAWs, which may not be as functional as expensive "combines", but they are most suitable for the basic applications of a beginner.
It is worth paying attention to: Samplitude 11 Silver – the free version of Magix Samplitude Pro. Silver 11 is a fully equipped work environment supporting up to 8 midi and audio channels. This limitation should not be a problem for beginners, taking into account that we have a refined product at our disposal.
Studio One 2 Free – is a slimmed down but fully functional version of Presonus software. The interface of this program is clear and easy to navigate. Contrary to Samplitude, we are not limited in the number of audio and midi tracks. There is also no limit to the number of effects that can be attached to tracks. There are no track restrictions and effects, but the free version of the program does not allow you to use additional instruments and effects. So we are doomed to use what we find "on board" the program.
MuLab Free – Beginners will find it quickly. Compared to the above-mentioned, MuLab has no complicated functions, and the only limitation is the ability to work on 4 paths. The program also supports plugins in VST format. The free version, however, is limited to 8 plugins per session.
That's about the most popular and free programs. About the latter I decided to write "something more", because in my opinion it is the free DAWs that will interest people starting their adventure with creating and processing music. DAW or full-size console?
Despite all the advantages of DAWs and their easy availability, professional recording studios will not give up on large, full-size consoles for a long time, this is not due to the lack of functionality of modern programs, but even because a large part of developers and producers want to work only on the so-called PRO hardware that are still considered physical consoles (analog and digital), and the programs have toy labels for beginners.
My opinion is a bit different and I believe that digital workstations provide the same or even greater possibilities, after all, most of the famous club music producers use them.
Summation We have a lot of interesting offers on the music market, and producers are still outdoing each other by updating their software. Test a few different programs yourself, you will surely find something for yourself, which will be comfortable and convenient for you to work on. Then you can personally answer the question of which way to go.