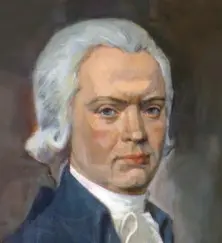 Stepan Anikievich Degtyarev |
Stepan Degtyarev
Date of birth
1766
Date of death
05.05.1813
Profession
composer
Country
Russia
… Mr. Dekhtyarev proved with his oratorio that he can put his name along with the leading composers in Europe. G. Derzhavin (from the review)

The teacher of concerts, Stepan Degtyarev, for giving them concerts to strangers, deduct 5 rubles from the salary and give it to the singer Chapov for announcing it. N. Sheremetev (from orders)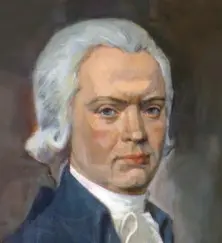 A contemporary of D. Bortnyansky, the same age as N. Karamzin, S. Degtyarev (or, as he himself signed, Dekhtyarev) occupied a prominent place in the history of Russian music. The author of many choral concertos, inferior, according to contemporaries, only to the works of Bortnyansky, the creator of the first Russian oratorio, the translator and commentator of the first in Russian universal work on music in its wide scope (V. Manfredini's treatise) – these are the main merits of Degtyarev.
In his relatively short life, extremes clashed – honor and humiliation, serving the muses and serving the owner: he was a serf. As a boy, he was taken out during the recruitment of singers from the village of Borisovka, far from both capitals, the patrimony of the Sheremetevs, he was given a brilliant education for a serf, providing the opportunity, among other things, to attend lectures at Moscow University and study music with a European celebrity – J. Sarti, with whom, according to legend , he undertook a short trip to Italy in order to improve education.
Degtyarev was the pride of the famous serf theater and the Sheremetev chapel in their heyday, participated in concerts and performances as a choirmaster, conductor and actor, performed in leading roles with the famous Parasha Zhemchugova (Kovaleva), taught singing, created his own compositions for the chapel. Having achieved such heights of glory that none of the serf musicians had reached, however, he experienced the burden of his serfdom all his life, as evidenced by the orders of Count Sheremetev. The freedom promised and expected for years was given by the Senate (since after the death of the count the necessary documents were not found) only in 1815 – 2 years after the death of Degtyarev himself.
Currently, the names of more than 100 choral works of the composer are known, of which about two thirds of the works have been found (mostly in the form of manuscripts). Contrary to the circumstances of Degtyarev's life, but in accordance with the prevailing aesthetics, a major hymn tone prevails in them, although, perhaps, moments of mournful lyrics are especially impressive. Degtyarev's composing style gravitates toward the classicist style. The majestic simplicity, thoughtfulness and balance of the forms of his works evoke associations with the architectural ensembles of that time. But with all the restraint in them, a touching sensitivity, inspired by sentimentalism, is also palpable.
The most famous work of the composer – the oratorio "Minin and Pozharsky, or the Liberation of Moscow" (1811) – captured the mood of a high public upsurge, the unity of the whole people and in many respects echoes the famous monument to K. Minin and D. Pozharsky I. Martos, which was created at the same time on Krasnaya area. Now there is a revival of interest in the work of Degtyarev, and many, I think, have yet to discover this master.
O. Zakharova