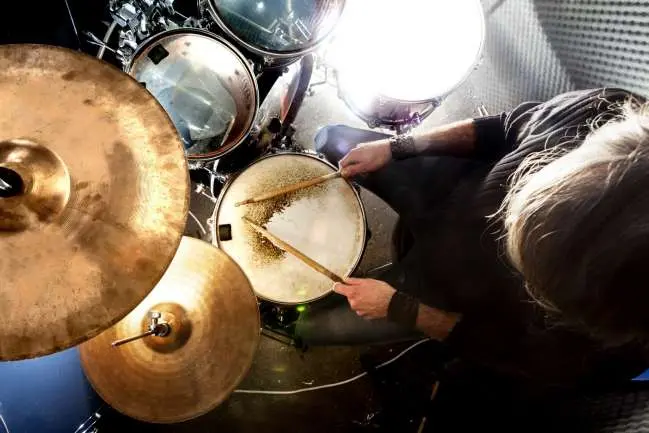 Snare drum techniques as the basis for playing the drum kit
See Drums in the Muzyczny.pl store
Speaking of position in the sense of the game apparatus itself, I mean the correct positioning of the hands and their rotation in a certain way – around their axis.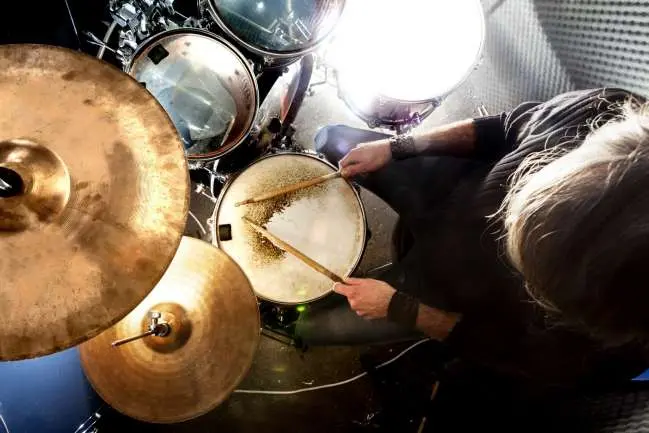 Depending on the angle of rotation, we use more or less appropriate parts of the hand – fingers, wrist, forearm:
• German position (ang. German Grip) – A grip used in playing marching and rock. It defines the position of the hand at a 90-degree angle to the diaphragm, with the fulcrum between the thumb and index finger. The thumbs of the right and left hands point towards each other, and the fingers of the third, fourth and fifth are pointing towards the diaphragm.
This grip allows you to make a much stronger blow from the wrist, forearm or even arms. With this positioning of the hand, the work of the fingers themselves is somewhat more difficult – in this case the movement of the stick will take place horizontally.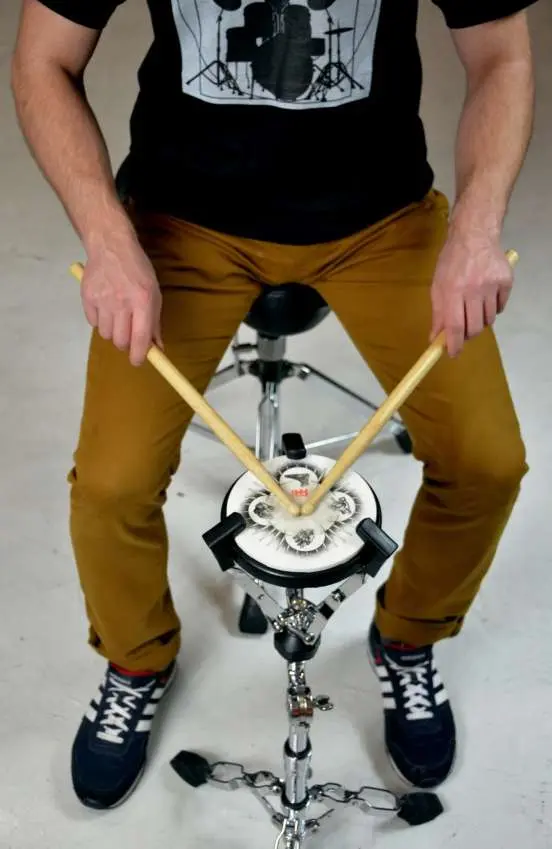 • French position (French Grip) – a grip useful when playing piano dynamics due to the weight of the stick being transferred to more delicate / sensitive and agile fingers. It is based on the palm of the hand facing each other and the thumbs pointing up. The center of gravity of the baton and the fulcrum is between the thumb and forefinger, and the third, fourth and fifth fingers are of great importance.
Changing the angle of the hand position means that the elbows and the ends of the sticks point slightly inwards, and thanks to this, it is possible to effectively use the speed of agile fingers at the expense of the impact force. A very effective position in acoustic music where speed, precision and subtle articulation in low dynamics are highly appreciated.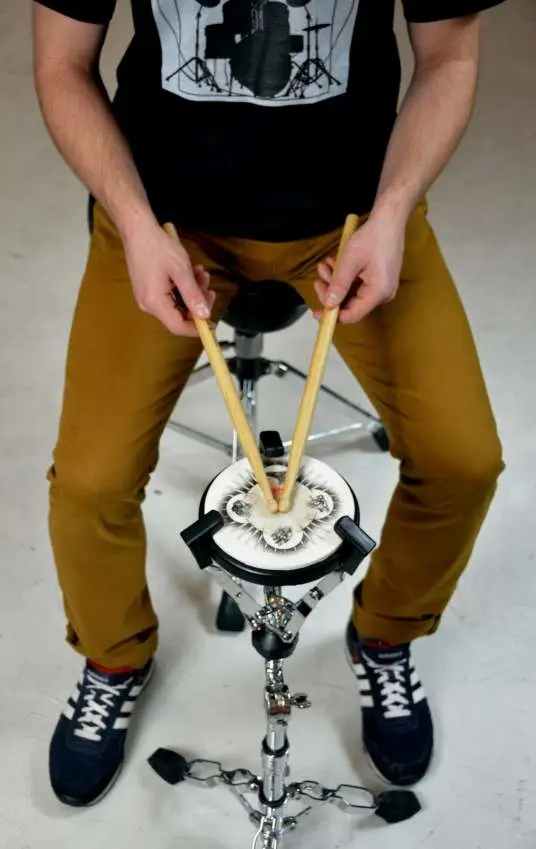 • American position (American Grip) – There is a position that connects the previously described German and French, namely the hands above the snare drum are placed at an angle of 45 degrees. This grip is made to improve comfort, using the strength of the wrists and arms, while maintaining the speed of the fingers.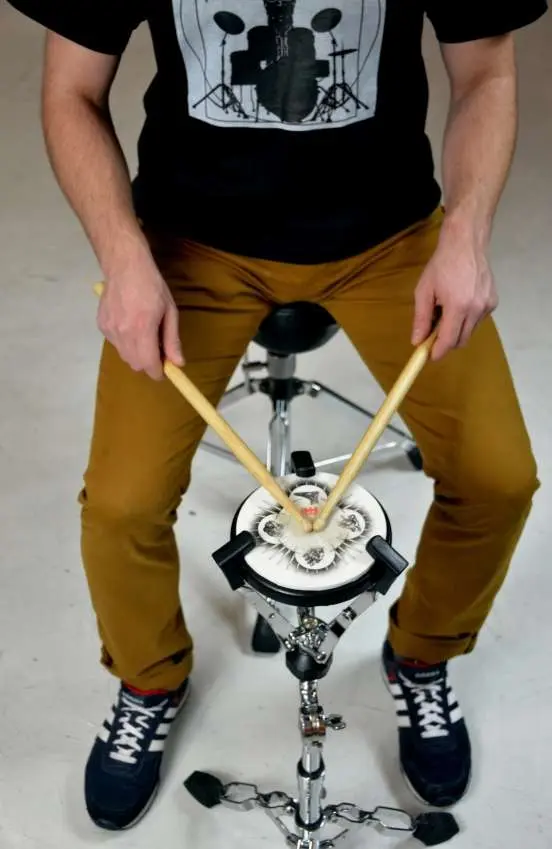 Summation The items shown have common characteristics, each of which has its own application. In my opinion, in modern drumming, flexibility and versatility are highly valued – the ability to adapt to the musical situation in which we find ourselves. I am even convinced that it is impossible to play everything (I mean stylistic diversity) with one technique. Playing hard pop or rock on the big stage requires a different way of playing than playing a small jazz set in a small club. Dynamics, articulation, style, sound – these are values ​​that are difficult to function on the professional music market without knowing, so getting to know and meticulously learn the basics of the game – starting with the technique, i.e. the tools of our work – will open the door to further development and being better and better for us. a more conscious musician.