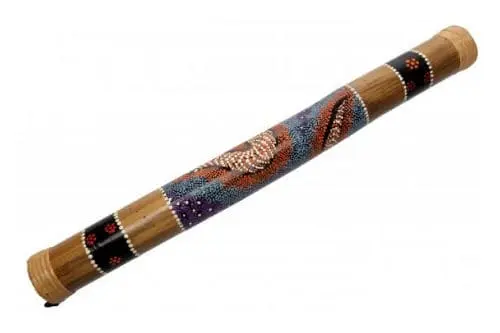 Rainstick: description of the instrument, history, sound, playing technique, use
The inhabitants of the arid regions of Latin America used the trunk of long cacti to create a special musical instrument – the rheinstick. They considered him to be the "voice of nature", they believed that playing the "rain stick" helps to connect with higher powers that will favorably send life-giving moisture to the earth, help to avoid drought and famine.
What is rhinestick
"Rain staff", "zer pu" or "rain stick" – this is the popular name for a percussion musical instrument from the genus of idiophones. At first glance, it is primitive, it is a hollow stick inside with tightly closed ends. Inside the reinstik, connecting partitions are made and loose material is poured, which, when struck and turned over, is poured over the transitions.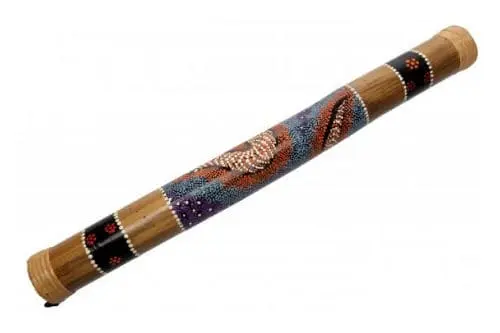 The sound made by the "rain staff" resembles the sound of a downpour, thunderstorms, the sound of a light drizzle. The length of the stick can be anything. Most often there are specimens 25-70 centimeters long. Outside, zer pu was tied with threads, fabrics, and decorated with drawings.
History of the tool
It is believed that the "rain stick" was created by Chilean or Peruvian Indians. They used it in rituals and surrounded it with a divine cult. For the manufacture used dried cacti. The spikes were cut off, inserted inside, creating partitions. As a filler, the Indians covered the dried seeds of various plants. "Rain flute" was not used for entertainment, it was exclusively ceremonial.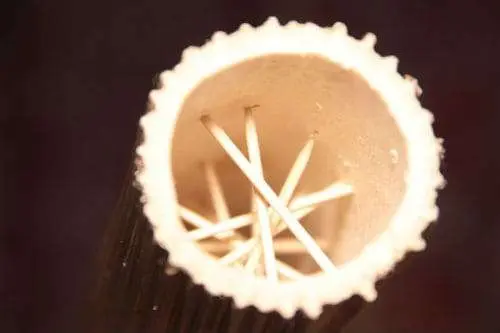 Play technique
To extract the sound from the "rain tree", you just need to turn the rain stick over with varying degrees of rhythm and at different angles of inclination. With sharp movements, a rhythmic sound is revealed, like a shaker. And slow flips around its axis provide a strong lingering sound.
Today, zer pu is used by musicians in different parts of the world in ethno-folk-jazz music. And tourists bring it from their travels in order not only to remember interesting places and the original culture of different peoples, but also from time to time to be imbued with the soothing sound of rhinestik.
https://youtu.be/XlgXIwly-D4