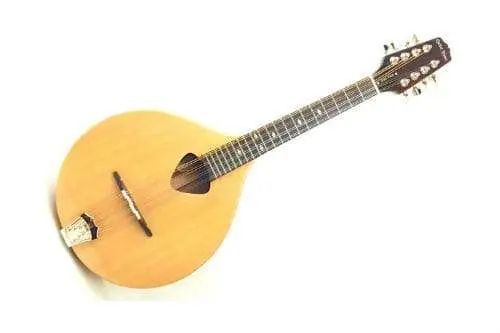 Mandola: instrument composition, use, playing technique, difference from mandolin
The mandola is a musical instrument from Italy. Class – bow string, chordophone.
The first version of the instrument was created around the XNUMXth century. Historians believe that it came from a lute. In the process of creation, musical masters tried to make a more compact version of the lute.
The name comes from the ancient Greek word "pandura", meaning a small lute. Names of other versions: mandora, mandole, pandurin, bandurina. The device of these versions differs to varying degrees from each other. Some luthiers put the entire structure into a guitar body.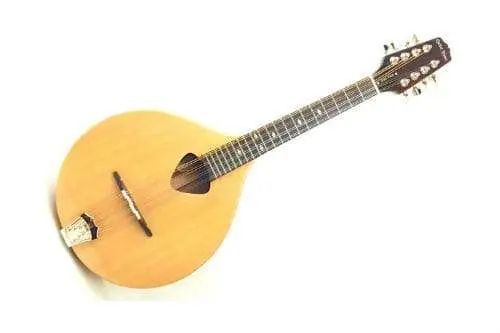 Initially, the mandola was used in the folk genres of Italian music. She mainly played an accompanying role. The instrument later grew in popularity in the folk music of Ireland, France and Sweden. In the XX-XXI centuries, it began to be used in popular music. Famous modern mandolists: Italian composer Franco Donatoni, Briton Ritchie Blackmore from Blackmore's Night, Alex Lifeson from Rush.
The performers play as a mediator. The sound extraction method is similar to that of a guitar. The left hand holds the strings on the fretboard while the right hand plays the sound.
The classic design has a number of features, unlike later variations. The scale size is 420 mm. The neck of the instrument is wide. The head is curved, the pegs hold the double strings. The number of wire strings is 4. The strings of the mandala are also called choirs. The choirs are tuned from a low note to a high one: C-G-D-A.
Modern music master Ola Zederström from Sweden makes models with an extended sound range. It is achieved by installing an additional fifth string. The sound spectrum of this model is close to that of a mandolin.
The mandola is the ancestor of the later and more popular instrument, the mandolin. The main difference between them is the even smaller body size.
Pirates of the Caribbean mandola