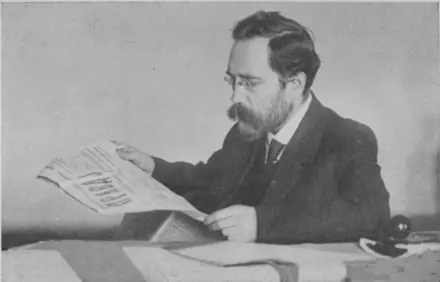 Lev Borisovich Stepanov (Lev Stepanov) |
Lev Stepanov
Date of birth
26.12.1908
Date of death
25.06.1971
Profession
composer
Country
the USSR
Born December 25, 1908 in Tomsk. He received his musical education at the Moscow Conservatory, from which he graduated in 1938 in the composition class of Professor N. Ya. Myaskovsky.
The diploma work of the young composer was the opera "Darvaz Gorge". In 1939, it was staged in Moscow on the stage of the Opera Theater. K. S. Stanislavsky. After that, Stepanov wrote the ballet "Crane Song", staged at the Bashkir Opera and Ballet Theater in the city of Ufa, a concerto for piano and orchestra, a sonata for viola, and several romances.
In 1950, Stepanov's new opera Ivan Bolotnikov was staged on the stage of the Perm Opera and Ballet Theatre. This work was highly appreciated by the public – the composer was awarded the Stalin Prize.