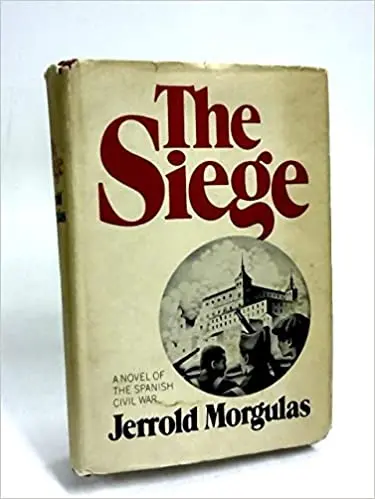 Jerrold Morgulas
Date of birth
1934
Profession
composer
Country
USA
Author
Igor Koryabin
Jerrold Lee Morgulas was born in New York in 1934. As a lawyer by first education and having gained great domestic and international prestige in this field, he currently has an extensive litigation and corporate advisory practice both at home and abroad. However, in addition to this pen, New Yorker Jerrold Morgulas also wrote five novels on political and historical topics written in the 60s and 80s of the last century (all of them were published in the USA, and two works in England), as well as the as yet unpublished trilogy "Victory and Defeat" (about Italy during the Second World War). But no less fruitful is the activity of Jerrold Morgulas in the composer's field.
He is the author of twelve operas and one musical: "The Magician", "Dybbuk", "Crime and Punishment" (according to F.M. Dostoevsky), "Ice Princess" (children's musical), "The Torment of Count Valentin Pototsky", "A Familiar Man "," Misfortune "and" A work of art "(based on the stories of the same name by A.P. Chekhov)," Mayerling "," Yoshe Kalb "," Anna and Dedo "(about the relationship between Anna Akhmatova and Amedeo Modigliani). Among them are also two operas based on the works of Lermontov: "Demon" and "Masquerade". Peru Morgulas owns a number of vocal cycles, including "Songs to the verses of Rainer Rilke", "Eleven songs to the verses of Anna Akhmatova", as well as Akhmatova's "Requiem" set to music, instrumental and oratorio works. Composer, producer, lawyer, writer and playwright, he has held and continues to hold important leadership positions in a number of American regional musical theaters and musical theater associations, or serves on the boards of directors of these institutions or chairs them. Morgulas has repeatedly been invited as a member of the jury of international vocal competitions held in Italy, Spain, Portugal and the USA.
On account of the composer and librettist in one person, as well as a great adherent of Russian classical literature, there is a series of operas on Russian subjects, the premieres of which were presented by the author in Moscow in different years. All of them were staged at the Arbat-Opera Chamber Musical Theater under the auspices of the International Opera Center ART (MOTS-ART). First of all, these are "Anna and Dedo" (2005), two mono-operas "Misfortune" and "A Man I Know" (2008), as well as an evening whose program included "Requiem" to the verses of Anna Akhmatova and the mono-opera "Demon" (2009 ). The premiere in Moscow of the composer's last major work, Lermontov's opera Masquerade, has already taken place twice: in the form of a concert version (2010) and a stage version (2012).