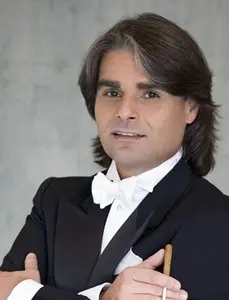 Ion Marin
Date of birth
08.08.1960
Profession
conductor
Country
Romania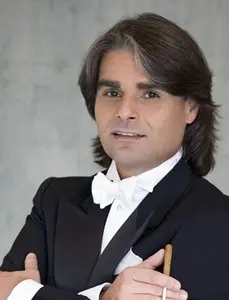 One of the brightest and most charismatic conductors of our time, Ion Marin collaborates with many leading symphony orchestras in Europe and the USA. He received his musical education as a composer, conductor and pianist at the Academy. George Enescu in Bucharest, then at the Salzburg Mozarteum and the Chijian Academy in Siena (Italy).
After moving from Romania to Vienna, Ion Marin immediately received an invitation to take the post of permanent conductor of the Vienna State Opera (at that time, Claudio Abbado held the post of director of the theater), where from 1987 to 1991 Marin conducted many opera performances of a very different plan: from Mozart to Berg. As a symphony conductor, I. Marin is known for his interpretations of the music of late romanticism and the works of composers of the 2006th century. He has collaborated with such renowned ensembles as the Berlin and London Philharmonic Orchestras, the Bavarian and Berlin Radio Orchestras, the Leipzig Gewandhaus Orchestra and the Dresden State Capella, the National Orchestra of France and the Toulouse Capitol Orchestra, the Orchestra of the Santa Cecilia Academy in Rome and the Bamberg Symphony Orchestra, the Orchestra of Romanesche Switzerland and the Gulbenkian Foundation Orchestra, the Israel, Philadelphia and Montreal Symphony Orchestras, and many others. From 2009 to XNUMX, Ion Marin was Principal Guest Conductor of the National Philharmonic Orchestra of Russia (artistic director V. Spivakov).
I. Marin has repeatedly performed with such outstanding soloists as Yo-Yo Ma, Gidon Kremer, Martha Argerich, Vladimir Spivakov, Frank Peter Zimmerman, Sarah Chang and others.
As an opera conductor, Ion Marin has participated in productions by the Metropolitan Opera (New York), Deutsche Oper (Berlin), Dresden Opera, Hamburg State Opera, Bastille Opera (Paris), Zurich Opera, Madrid Opera, Milan Teatro Nuovo Piccolo, Royal Danish Opera , San Francisco Opera, at the Rossini Festival in Pesaro (Italy). Collaborated with the greatest singers of our time, including Jesse Norman, Angela Georgiou, Cecilia Bartoli, Placido Domingo and Dmitry Hvorostovsky, as well as with outstanding directors Giorgio Strehler, Jean-Pierre Ponnelle, Roman Polansky, Harry Kupfer.
Ion Marin's recordings have earned him three nominations for the Grammy Award, the German Critics' Award and the Palme d'Or for Diapason magazine. His recordings have been released by Deutsche Grammophon, Decca, Sony, Philips and EMI. Among them are the acclaimed debuts with Donizetti's Lucia di Lammermoor (Record of the Year in 1993), Semiramide (Opera Record of the Year in 1995 and a Grammy nomination) and Signor Bruschino. G. Rossini.
In 2004, Ion Marin received the Alfred Schnittke Medal for his contribution to the performance of contemporary music.
Source: Moscow Philharmonic website