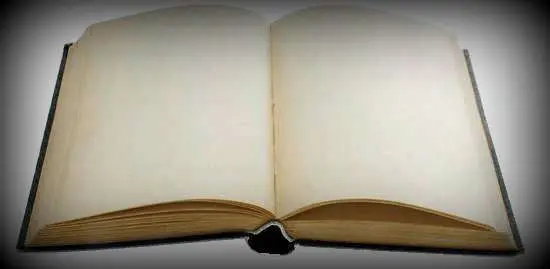 Ibanez – branded electric guitar for every pocket
Today Ibanez is a well-known and recognized on the world market Japanese manufacturer of classical, acoustic, electric and bass guitars and all kinds of guitar equipment such as amplifiers and guitar effects. The company is headquartered in Nagoya, Japan. The company officially started producing guitars in 1935, but the Ibanez brand gained fame only in the 60s. Over the years, the position of Ibanez has increased significantly and today is one of those whose instruments are of the highest quality.
Ibanez also owes its great popularity to its affordability. The manufacturer's offer includes both good-quality budget instruments for several hundred zlotys and those made with the highest craftsmanship for several thousand and several thousand zlotys. We will try to bring you closer to this segment of more budget instruments, which are primarily characterized by a good quality / price ratio.
One of the cheapest but really worth considering electric guitars is the Ibanez GRX 70 QA model. It really is a great choice for Ibanez fanatics who like to spin in a variety of musical styles. A very versatile guitar, it easily adapts to various musical styles. However, he feels best in rock climates, where a good distorted timbre is required – and all this due to the humbucker / single-coil / humbucker (h / s / h) pickup system. A comfortable maple neck with a rosewood fingerboard is already standard on Ibanez and a kind of hallmark. The guitar sounds great and looks great, is very precisely made and, importantly, costs really little. The instrument body is made of poplar, high-gloss blue finish. It is a really great proposition, especially for beginner guitarists and all those who do not want to spend a lot of money at the beginning.
Ibanez GRX 70 QA – YouTube
The second such inexpensive budget guitar is the Ibanez SA 160 AH STW. It is also a very universal instrument proposition in terms of the range of musical genres from the Ibanez company. The guitar is perfect for both harsher climates and warm, bluesy colors. It is equipped with a system of HSS type pickups (Passive / Alnico neck / middle and Ceramic at the neck). Its body is made of mahogany with a patterned ash overlay and the neck is a maple with a Treated New Zealand Pine fingerboard with 22 Jumbo frets. Fans of movable bridges will surely like the SAT Pro II tremolo mounted in the guitar. Ibanez SA 160 AH STW is a great proposition for musicians of all levels of advancement – due to the ratio of a very decent price to great quality of workmanship, and the matte finish will certainly attract the attention of the audience.
Ibanez SA 160 AH STW – YouTube
Another proposition from Ibanez that is worth paying attention to is the Ibanez RG421MSP TSP. This is a beautiful 25,5 inch scale six string electric guitar. A maple neck with a maple fingerboard is bolted to the ash body. There are 24 jumbo frets on it. The strings are mounted on a fixed Ibanez F106 bridge, and on the other side with oil keys. Two Ibanez Quantum pickups, a five-position switch and two potentiometers – tone and volume are responsible for the sound of the guitar. The whole is finished with a beautiful metallic paint in Turquise Sparkle color. A matte, transparent varnish was applied to the bar. You can really enjoy this guitar.
Ibanez RG421MSP TSP – YouTube
And at the end of our review, something from a slightly more expensive segment. The Ibanez JS140M SDL is a real masterpiece. This is a proposal for fans of Joe Satriani with a slightly less affluent wallet, because despite the fact that the guitar offers slightly poorer accessories, it is definitely a professional instrument for a really demanding guitarist. Particularly noteworthy is the fact that this is Satriani's first guitar in which the neck was made of maple! The body of the guitar is made of linden, the neck is screwed to the body. There are 24 medium jumbo frets on the maple fingerboard. Two pickups are responsible for the sound, under the Quantum Alnico bridge, under the neck humbucker in the single casing – Infinity RD, the bridge is the Ibanez Edge Zero II, and on the other side we find a string lock and oil keys. Unlike most Ibanezes, the Satriani signature has a head that is parallel to the body, which is undoubtedly a reference to the classic stratocaster design.
Ibanez JS140M SDL – YouTube
As you can see, Ibanez is a producer that can perfectly take care of customers from every financial level. Even these cheaper products are characterized by a very high accuracy of workmanship and makes these guitars simply tune and sound very well. The budget segment of Ibanez guitars is an excellent proposition for all people starting to learn to play as well as for guitarists who are just entering the music market and are on the so-called achievements.