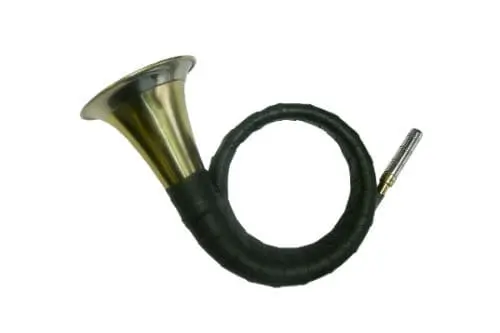 Hunting horn: tool description, composition, history, use
The hunting horn is an ancient musical instrument. It is classified as a mouthpiece wind.
The tool was invented in medieval European countries. Date of invention – XI century. It was originally used for hunting wild animals. One hunter signaled to the rest with a horn. Also used to signal during battles.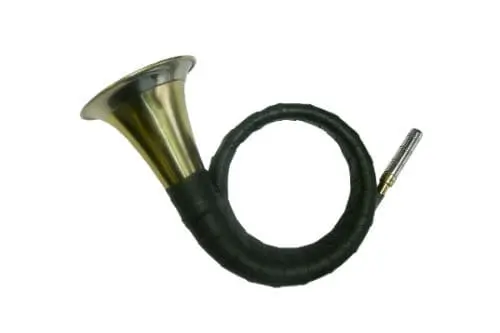 The device of the tool is a hollow horn-shaped structure. At the narrow end is a hole for the lips. Production material – animal bones, wood, clay. Olifans – ivory specimens – were of great value. Olifans were distinguished by their expensively decorated appearance. Gold and silver were used for decoration.
One of the most famous examples belonged to the legendary knight Roland. The French knight is the protagonist of an epic poem called Roland's Song. In the poem, Roland serves in the army of Charlemagne. When the army is under attack in Ronceval Gorge, the paladin Oliver advises Roland to signal a request for help. At first the knight refuses, but being mortally wounded in battle uses the horn to call for help.
The hunting horn served as the basis for the creation of the horn and French horn – the founders of brass instruments. Unlike its predecessor, the horn and French horn began to be used to play full-fledged music.