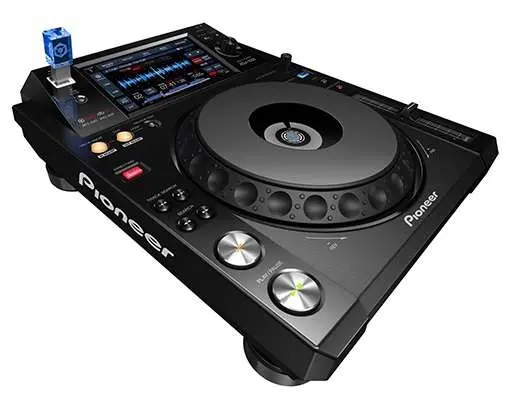 How to choose a DJ player?
See DJ players (CD, MP3, DVD etc.) in Muzyczny.pl store
DJ players are widely used wherever there is a need to play music. Whether in a club or at a special event, we need equipment with more or less functions. Single, double, with USB, additional effects or without – having many models to choose from, it's hard to choose the right one. What is worth paying attention to and what should we know when buying? About this a few words below.
types
At the beginning, it is worth mentioning the types. We distinguish:
• Single
• double with the possibility of mounting in a 19 "rack standard
In both cases, the player plays the same role – it plays music. One has more options, the other takes up less space and is more convenient to transport. So which one should you choose?
Single players
Due to the design and functions, it is mainly chosen by DJs. It is characterized by a sufficiently large jog which facilitates beatmatching, a large readable display, an appropriate arrangement of buttons including a large, accurate slider with an option, a slot in drive, a USB port and many other useful elements. Of course, most of these functions can also be found in double players, however, due to the small design, the whole thing is properly reduced, which makes comfortable mixing difficult.
Most of the currently produced players are equipped with a USB port and a built-in interface, thanks to which we can integrate it with the soft in our computer. This is quite a convenience that allows you to create even more creative sounds.
We meet two standard sizes – smaller and larger. The larger ones have a larger display, yoga poses, and usually more functions. The smaller ones, however, pay off with a very compact size.
Brands such as Pioneer and Denon are leaders in the production of professional players. The first one has especially gained recognition among club DJs. However, not everyone is a professional from the beginning and needs professional equipment. The products of the Numark company come with help, as they create very good equipment for people who want to start their adventure with music.
As a curiosity, it is worth mentioning the innovative solution from Pioneer, which was chosen in the XDJ-1000 model. This player is only equipped with USB ports without the use of CDs.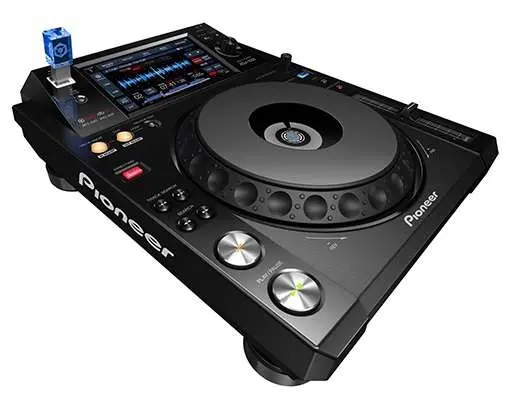 Pioneer XDJ-1000, source: Muzyczny.pl
Dual players
Popularly known as "duals". The main feature of such players is the possibility of mounting in a standard 19 "rack, thanks to which they are handy to transport and take up little space. An interesting fact is that in this form we also meet single players, but usually they are quite "stripped" of functions.
Compared to individual players, "duals" are usually not equipped with a slot-in drive, but traditional "trays". Of course, there are exceptions in the market.
If you only need equipment to play music without mixing, it is worth choosing this type.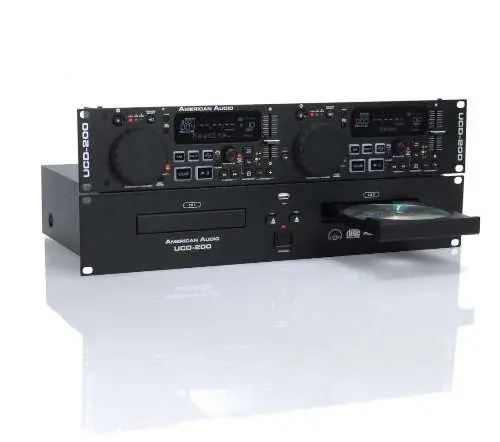 American Audio UCD200 MKII, source: Muzyczny.pl
Which model to choose?
If we are going to start the adventure with mixing tracks, it is better to choose individual players because of the greater comfort of mixing. In the event that we need a device to play music in the background, we do not need a lot of functions, so it is worth choosing a double player.
It is also worth considering the type of carriers we will use. Most of the players produced today are equipped with a USB port, but some models do not have this option – and vice versa.
If we are considering cooperation with an additional soft, it is worth checking whether the model chosen by us has such a possibility
In the case of single players, size also plays a significant role. The larger player has a larger yoga, which will allow us to mix more accurately, but at the cost of more weight and size.
Summation
When deciding on a particular model, it is worth considering under what angle it will be used. If you are a DJ, a single "flat" player is definitely the best choice for you. Music bands and all those who do not need various functions and extras, we recommend purchasing the classic, double model.