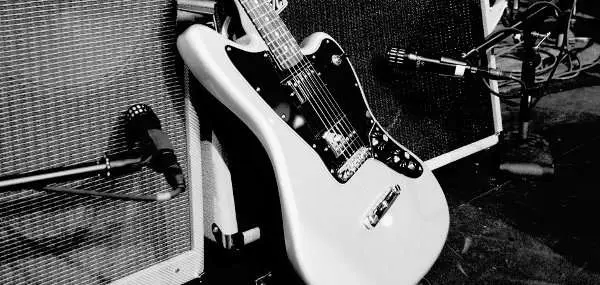 How do I get vintage sound?
The fashion for old-style sounds does not pass, and in recent years there has been an increased interest in sounds that were born in the golden age of rock'n'roll. Of course, it doesn't depend only on the guitarist – it's the process of recording and "inventing" the sound of the whole band. In the text below, however, I will try to focus on the role of the electric guitar and all the necessary accessories that will help us get the sound we are interested in.
What is "vintage sound"? The concept itself is so broad and complex that it is difficult to describe it in a few sentences. Generally, it is about recreating the sounds we know from previous decades as faithfully as possible and interpreting them in modern times. This can be done in many ways – from choosing the right guitar, amp and effects to the right microphone placement in the recording studio.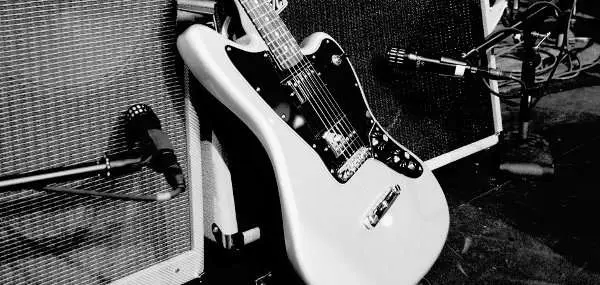 How to choose the right tools? Theoretically, the answer is simple – gather old equipment of the highest quality. In practice, it is not so obvious. First of all, original period instruments can cost a fortune and to a large extent they are mainly collector's items, so an average musician cannot always afford this type of expense. Second, when it comes to guitar amps and effects, the old doesn't always equal better. Electronic systems, components and components wear out and degrade over time. For example – the original fuzz effect, which sounded great in the 60s and 70s, nowadays may turn out to be a total failure, because its germanium transistors have simply gotten old.
What equipment to look for? There will be no major problem here. Currently, manufacturers are outdoing each other in releasing products that directly refer to the best designs from the past. The choice is huge and everyone will certainly find the right tools for musical work.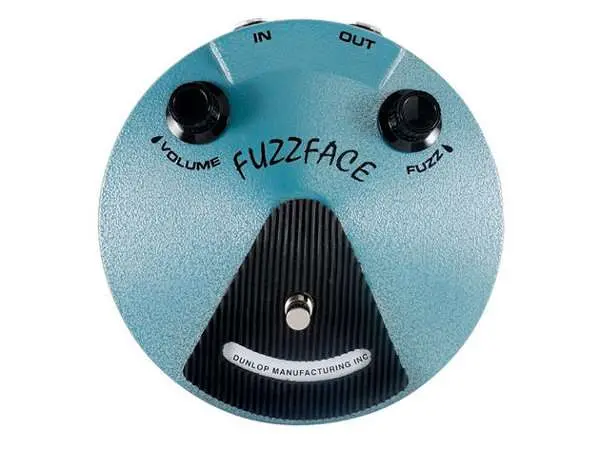 Contemporary re-edition of Jim Dunlop's Fuzz Face
You can't fool the classics! When choosing an electric guitar, it is worth looking at the brands that have created some kind of sound patterns. Such companies are definitely Fender and Gibson. Models such as the Telecaster, Stratocaster, Jaguar (in the case of Fender) and the Les Paul, ES series (in the case of Gibson) are the essence of classic guitar playing. Moreover, many guitarists argue that instruments from other manufacturers are only better or worse copies of the above-mentioned.

Fender Telecaster – the quintessential vintage sound
Buy a tube amplifier The times when a good "lamp" cost a fortune are (I hope) gone forever. Currently on the market you can find professional tube amplifiers that sound good and cost little. I will even risk saying that the cheaper ones, structurally simpler and less powerful, will be better for old school playing. A guitarist looking for old sounds does not need advanced technologies, hundreds of effects and a huge reserve of power. All you need is a well-sounding, single-channel amplifier that will "get along" with a properly selected overdrive cube.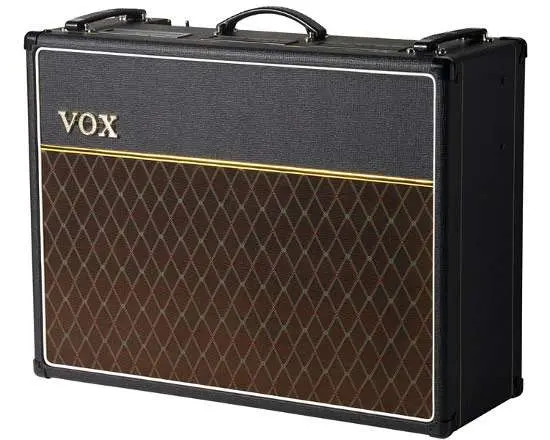 Vox AC30 produced since 1958 until present day
With this path we have reached a point that can be called dotting the "i". Guitar Effects – underestimated by some, glorified by others. Many guitarists say that a good effect will not save the sound of a weak amp and guitar. The truth is also that without choosing the right distortion, we won't be able to get the right timbre. Currently, the choice on the market is practically unlimited. Look at the dice that have the word "fuzz" in their name. Fuzz equals Jimmi Jendrix, Jimi Hendrix equals purebred vintage sound. The classics of the genre are such devices as Dunlop Fuzz Face, Electro-Harmonix Big Muff, Voodoo Lab Superfuzz.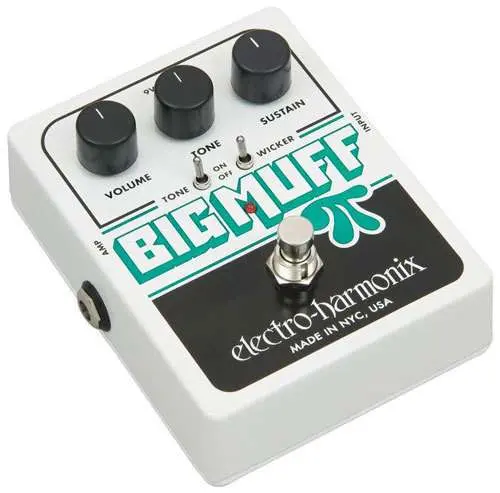 A modern incarnation of the EHX Big Muff
Classic fuzzy, however, not everyone may like. Their characteristics are quite specific. A large amount of distortion, a raw and rough sound is an advantage for some, and a problem for others. The latter group should be interested in a bit more "polished" effects – the classic distortion ProCo Rat or the blues giant Ibanez Tubescreamer should meet their expectations.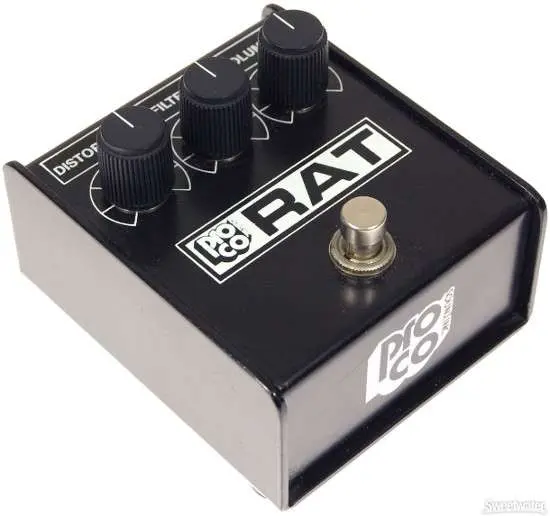 Reedycja ProCo Rat z 1985 roku
Summation Basic questions – are we not killing our creativity when trying to recreate sounds that were invented many years ago? Is it worth constantly looking for something new? Personally, I think that trying to re-interpret old sounds can be as fascinating and stimulating creativity as looking for new things. After all, nothing prevents you from adding something to what has already been proven. Mindless copying is an obvious mistake and will not introduce another rock revolution (and we all strive for it). However, being inspired by past experiences combined with your own ideas can become your hallmark in the music world. That's what Jack White did, that's what Qeens Of The Stone Age did, and look where they are now!
Comments
the best sounds are the 60's, i.e. The Shadows, The Ventures Tajfuny
zdzich46
The sound you ″ have in mind ″ is the most important. Trying to recreate it in the real world is a source of incredible fun and a fun spanning years of diligently increasing knowledge and hunting for the right element, be it an amplifier, strings, pick, effects, or pickup … 🙂
Wiper
Do you have to keep looking for a new one? I was looking for the sound of the solos with ″ If you loved me ″ The breakouts took 2 bells, and how much was it getting to know new things?
Edwardbd