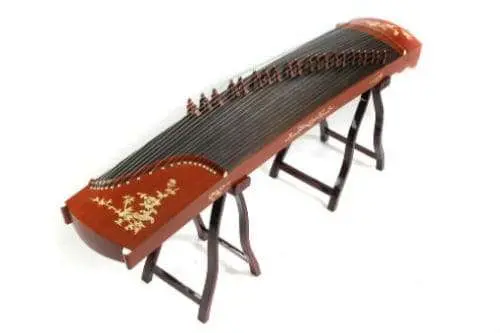 Guzheng: description of the instrument, composition, history of origin, playing technique
Guzheng is a Chinese folk musical instrument. Belongs to the class of plucked chordophone. It is a type of citrus. Alternative name is zheng.
The device of the guzheng resembles another Chinese stringed instrument, the qixianqin. The body length is 1,6 meters. The number of strings is 20-25. Production material – silk, metal, nylon. Steel is used for high sounding strings. The bass strings are additionally wrapped in copper. The body is often decorated. Drawings, cutouts, glued pearls and precious stones act as decorations.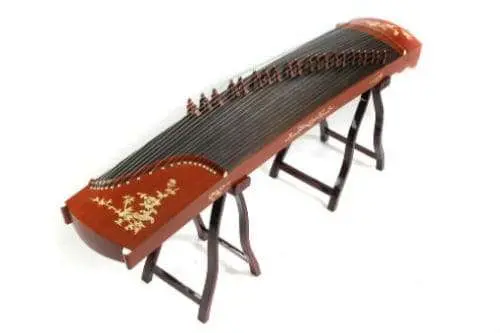 The exact origin of zheng is unknown. A number of researchers believe that the first related chordovon was invented by General Meng Tian during the Qin Empire in 221-202 BC. Other researchers have found in the oldest Chinese dictionary "Shoven Zi" a description of a bamboo zither, which may have served as the basis for the guzhen.
The musicians play the guzheng with a plectrum and fingers. Modern players wear 4 picks on the fingers of each hand. The right hand plays the notes, the left hand adjusts the pitch. Modern playing techniques have been influenced by Western music. Modern musicians use the left hand to play bass notes and harmonies, extending the standard range.
https://youtu.be/But71AOIrxs