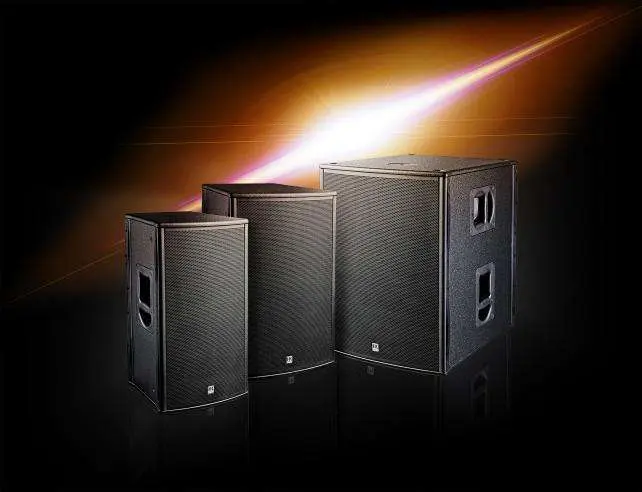 External Speakers for Digital Pianos
Often, musicians are faced with the problem of reproducing high-quality sound from a digital piano or grand piano. Of course, a lot depends on the model of the instrument itself, but the sound even on a cheap instrument can be significantly enhanced and improved with the help of additional equipment. It will be discussed in our today's article.
First you need to decide what goals you are pursuing. If this is just amplifying the sound of a digital instrument for public speaking, then it will be enough for the instrument to have a headphone output, a jack-jack wire (depending on the model, there may also be a mini-jack) and an external active speaker system. This is amateur or semi-professional equipment. The advantage of this method is its speed and simplicity. The downside is the sound quality, which can suffer due to low-quality equipment. However, this method is a lifesaver for musicians who need to perform outdoors or in a large room without the opportunity to bring serious equipment.
In addition, it is important to understand the difference between active and passive acoustic systems.
Active and passive systems
Both types have their fans, their pros and cons. We will conduct a brief review so that you can decide what is right for you.
For a long time it was passive stereo systems that required a stereo amplifier in addition to acoustics. This type of system always has the ability to switch, allows you to choose equipment for your purposes. In this case, it is necessary that the components fit together. A passive speaker system is more suitable for those who plan to connect more than one component. As a rule, passive systems are more voluminous and require more money and effort, while adapting more to the needs of the performer. Passive systems are ideal not for solo performers, but for groups and bands, for large halls. In general, passive systems require additional skill and knowledge of many subtleties, equipment compatibility.
Active speakers are smaller and easier to use. As a rule, it is cheaper, despite the fact that in modern active systems the sound quality is in no way inferior to passive ones. Active speaker systems do not require additional equipment, a mixing console. An undoubted advantage is the amplifier pre-selected for the sensitivity of the speakers. If you are looking for a system for yourself, then this option will become more versatile.

Amateur and semi-professional equipment
A good option would be small speakers that support USB. Often such acoustic systems have wheels for more convenient transportation, as well as a built-in battery for autonomous operation. The price of models may vary depending on the power of the column. For a small room, 15-30 watts will be enough . One of the disadvantages of such speakers is the mono system of many models.
A good option would be a 50 watt Leem PR-8 . A big plus of this model is a built-in battery up to 7 hours of operation, Bluetooth support, a slot for a flash card or memory card, with which you can play a backing track or accompaniment, convenient wheels and a handle for transportation.
A more interesting option would be the XLine PRA-150 speaker system . The big advantage will be the power of 150 watts , as well as higher sensitivity. Two-band equalizer, frequency range 55 – 20,000 Hz . The column also has wheels and a handle for easy transportation. The downside is the lack of a built-in battery.
XLine NPS-12A – combines all the advantages of previous models. High sensitivity, frequency range 60 – 20,000 Hz , the ability to connect additional devices via USB, Bluetooth and memory card slot, battery.
| | | |
| --- | --- | --- |
| Leem PR-8 | XLine PRA-150 | XLine NPS-12A |
professional equipment
For connection to more professional stereo and HI-FI equipment, both the special L and R outputs that are present on many models of more expensive electronic pianos, and the regular headphone output are suitable. If it's a 1/4″ jack, you need a 1/4″ cable with a plug on one end that splits into two RCA plugs on the other end. All kinds of cables are freely sold in music stores. The sound quality depends on the length of the cable. The longer the cable, the greater the likelihood of additional interference. However, one long cable is always better than several using additional adapters and connectors, each of which also "eats" the sound. Therefore, if possible, it is better to avoid a large number of adapters (for example, from mini-jack to jack) and take "original" cables.
Another option is to connect via a laptop using a USB output or an additional jack cable. The second method is more complicated and may affect the sound quality, but works well as a fallback. To do this, having selected the cable of the required size, you must insert it into the microphone connector of the laptop, and then output sound from the computer in the usual way. An additional asio4all driver may be useful .
A good concert option for a large stage and several performers will be a ready-made Yerasov CONCERT 500 set with two 250- watt speakers , an amplifier, the necessary cables and stands.
Studio monitors (active speaker system) are suitable for home music making.
The M-AUDIO AV32 is a great budget option for the home or studio. The system is easy to manage and connect.

BEHRING

ER MEDIA 40USB

is another budget option with high quality signal transmission. Due to the USB connector does not require the connection of additional equipment.

The Yamaha HS7 is a great option from a trusted brand. These monitors have great functionality, good sound and a relatively low price.
Conclusion
The modern market offers a huge variety of different equipment for a variety of requests. In order to choose the right equipment for yourself, you need to decide on the goals and objectives for which it is necessary. For amplifying sound and home music, the simplest speakers are quite suitable. For more serious purposes, the equipment is selected individually. You can always consult in our online store to select the ideal system for your needs. You can find a full range of musical instruments, equipment and accessories on our website.