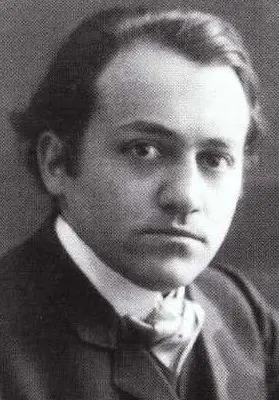 Ernest Bloch
Date of birth
24.07.1880
Date of death
15.07.1959
Profession
composer
Country
USA
Swiss and American composer, violinist, conductor and teacher. He studied at the conservatory with E. Jacques-Dalcroze (Geneva), E. Ysaye and F. Rass (Brussels), I. Knorr (Frankfurt am Main) and L. Thuil (Munich). In 1909-10 he worked as a conductor in Lausanne and Neuchâtel. Later he performed as a symphony conductor in the USA (with his own works). In 1911-15 he taught at the Geneva Conservatory (composition, aesthetics). In 1917-30 and from 1939 he lived in the USA, was director of the Cleveland Institute of Music (1920-25), director and professor at the San Francisco Conservatory (1925-1930). In 1930-38 he lived in Europe. Bloch is an honorary member of the Roman Academy of Music "Santa Cecilia" (1929).
Fame Bloch brought works written on the basis of ancient Jewish melodies. He did not develop the motifs of Jewish musical folklore, but only relied in his compositions on the ancient Eastern, Hebraic basis, masterfully translating into modern sound the typical features of ancient and modern Jewish melos (symphony with singing "Israel", rhapsody "Schelomo" for cello and orchestra and etc.).
In the writings of the early 40s. the nature of the melody becomes more strict and neutral, the national flavor is less noticeable in them (suite for orchestra, 2nd and 3rd quartets, some instrumental ensembles). Bloch is the author of articles, including "Man and Music" ("Man and Music", in "MQ" 1933, No. 10).
Compositions:
operas – Macbeth (1909, Paris, 1910), Jezebel (did not finish, 1918); synagogue celebrations. Avodath Hakodesh service for baritone, choir and orc. (1st Spanish New York, 1933); for orchestra – symphonies (Israel, with 5 soloists, 1912-19), Short Symphony (Sinfonia breve, 1952), symphony. poems Winter-Spring (Hiver – Printemps, 1905), 3 Heb. poems (Trois poemes Juifs, 1913), To live and love (Vivre et aimer, 1900), epic. Rhapsody America (1926, dedicated to A. Lincoln and W. Whitman), symphony. fresco by Helvetius (1929), symphon. Suite Spells (Evocations, 1937), symphony. suite (1945); for diff. instr. with orc. – Heb. rhapsody for volch. Shelomo (Schelomo: a Hebrew rhapsody, 1916), suite for Skr. (1919), Baal Shem for Skt. with orc. or fp. (3 pictures from the life of the Hasidim, 1923, – the most popular work. B.); 2 concerti grossi – for Skr. and fp. (1925) and for strings. quartet (1953), Voice in the wilderness (Voice in the wilderness, 1936) for wlc.; concerts with orc. – for skr. (1938), 2 for fp. (1948, Concerto symphonique, 1949); chamber op. — 4 episodes for chamber orchestra. (1926), concertino for viola, flute and strings (1950), instr. ensembles – 4 strings. quartet, fp. quintet, 3 nocturnes for piano. trio (1924), 2 sonatas – for Skr. and fp. (1920, 1924), for Volch. and fp. – Jewish reflections (Meditation hebraique, 1924), From Jewish life (From Jewish life, 1925) and Heb. music for organ; songs.