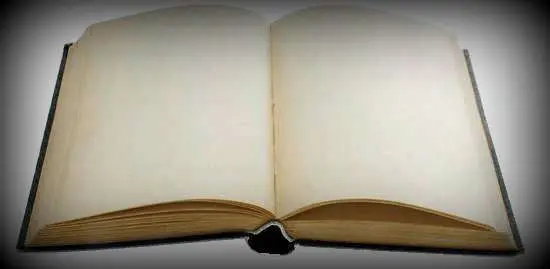 Efekty Joyo versus Efekty Strymon
Experienced guitarists do not need to be reminded too closely of the Joyo and Strymon brands, because both brands have been present on our market for some time. For people who, however, are starting their musical adventure with the guitar, some information will probably be helpful in making a decision about a possible purchase. Joyo is a Chinese manufacturer whose goal is to create devices with innovative solutions that will be able to compete with recognized brands and at the same time the prices of these products will be at a very affordable level. And it must be admitted that this goal has been achieved by this manufacturer and offers a whole range of devices at a good price, including guitar effects, which are more and more often chosen not only by music enthusiasts, but also professional guitarists. The Strymon brand is a typical American manufacturer specializing in the design and production of good quality guitar effects such as Delay, Reverb, Chorus, Flanger and Compressor. The quality and functionality of Strymon products is amazing and highly appreciated by many professional musicians around the world. We will give you two examples of the amazing effects of these companies.
Let's start with our Chinese manufacturer and the Joyo JF 15 California Sound. This effect imitates the preamplifier and characteristics of the Mesa Boogie MKII amplifier. The design provides classic American sounds with a wide spectrum of possible distortion – from gentle crunch to aggressive drive. Additionally, the sound can be controlled with the Voice knob and a three-band tone equalizer. The effect is closed in a durable, metal housing and can be powered from a battery or power supply. Taking into account the very good quality and possibilities, with an average price of about PLN 240, it is a very interesting offer. (1) Joyo JF 15 – YouTube
The second of the Joyo brand effects is the D45 Shadow Echo. Here you have the option of creating an echo that appears like a shadow or returns with a long delay and deep sound. You can use the knobs to adjust the repeat speed and its depth. You can literally create the echo you want and need. Bypass design ensures zero distortion with the effect off. If we look at the price with all these advantages, we come to the conclusion that it is the best investment in our sound. You can buy this effect for as little as PLN 320.
(1) Joyo D45 – YouTube
Joyo Dr.J D45 Shadow Echo
Now let's move to the other hemisphere to our American producer. Here, of course, we will not be able to count on such preferential prices as our friend from China, but this is equipment for really demanding and expecting the highest quality guitarists. The Strymon Riverside is an overdrive-distortion electric guitar that has its own individual character and is not a copy of any kind. This is an effect that is currently creating a new history for guitar sound. It is targeting vintage sounds. The different characteristics of this device make it possible to create and model a new, previously unknown sound. Thanks to very effective EQ and wide GAIN range, we will create a slight overdrive and harmonic-rich distortion, perfect for juicy solos. The FAVORITE switch, known from other Strymon designs, and the possibility of connecting a signal boosting switch, make the equipment ideal for use both during live performance and studio recording. With such quality and possibilities, of course, it cannot be cheap, but after all, it is top shelf. The average price of this effect is about PLN 1400.
(1) Strymon Riverside – YouTube
And finally, we offer you Strymon Deco. It is a unique effect referring to the first tape effects. Deco not only brings the classic Tape Echo or Slapback effects back to life, but also reproduces the character of the sound of the tapes with the smallest detail! The perfect choice for all fans of vintage sounds. Everything, as always, was made entirely by hand in the USA and packed in an armored, metal casing. Strymon Deco, of course, is not the cheapest and probably will not be, but for enthusiasts of such sound it is available for about PLN 1500. For this amount, you get the highest-class distortion, delay, flanger and chorus in one solid housing.
(1) Strymon Deco – YouTube
We presented you the effects of two very different manufacturers. The first group is a typical budget segment addressed to all guitar lovers who, having limited financial resources, want to sound equally good. And they get such good sound at an affordable price from the Joyo brand. The second proposal is dedicated to professionals who need the highest quality equipment and, above all, individual sound. Undoubtedly, the Strymon brand is able to provide this to even the most demanding guitarists.