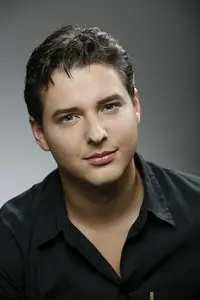 Dmitry Mykhailovych Korchak (Dmitry Korchak) |
Dmitry Korchak
Date of birth
19.02.1979
Profession
singer
Voice type
tenor
Country
Russia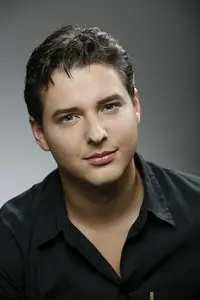 Dmitry Korchak is a graduate of the Moscow Choir School. A. Sveshnikova (1997). After graduating from college, he continued his studies at the Academy of Choral Art at two faculties: conducting (class of Prof. V. Popov) and vocal (class of Assoc. Prof. D. Vdovin), and in 2004 he completed his postgraduate studies at the Academy.
Dmitry Korchak is a laureate of the Triumph youth award, international competitions named after. M.I. Glinka, them. Francisco Viñas (Barcelona, ​​Spain) and Placido Domingo's Operalia (Los Angeles, USA), where he received awards in two categories at once.
The singer has collaborated with such famous conductors as Lorin Maazel, Riccardo Muti, Placido Domingo, Bruno Campanella, Kent Nagano, Zubin Meta, Alberto Zedda, Geoffrey Tate, Ricardo Chailly, Evelino Pido, Krzysztof Penderecki, Evgeny Svetlanov, Vladimir Fedoseev, Yuri Temirkanov, Vladimir Spivakov, Mikhail Pletnev, Evgeny Kolobov, Viktor Popov and other artists.
Dmitry Korchak performs on leading opera stages and participates in prestigious international festivals, including the world-famous Rossini Festival in Pesaro, the Salzburg Festival, the Ravenna Festival, and the Arena Sferisterio in Macerata.
Among the recent performances of the artist, one can single out the performance of opera parts on such famous stages as La Scala in Milan, the Paris Opera Bastille and Opera Garnier, London's Covent Garden Theatre, the Vienna State Opera, Carnegie Hall and Avery Fisher -hall in New York, the Los Angeles Opera House, the Berlin, Bavarian and Zurich Opera Houses, the National Academy "Santa Cecilia" and the Roman Opera, the theaters "San Carlo" in Naples and "Massimo" in Palermo, the Philharmonic Theater of Verona, the Royal Madrid Opera and Valencia Opera House, La Monnet Theater in Brussels and the State Opera of the Netherlands, Namori Opera in Tokyo, etc.
The singer's immediate plans include performances in Paris and Lyon (Rossini's Otello, Evelino Pido), the San Carlo Theater in Naples (Rossini's Stabat Mater, Riccardo Muti), the Vienna State Opera (Tchaikovsky's Eugene Onegin and Cinderella "Rossini), Opera Comique in Paris ("The Pearl Seekers" by Bizet), the Opera House of Toulouse ("The Barber of Seville" by Rossini and "Don Giovanni" by Mozart), the Hamburg State Opera ("The Daughter of the Regiment" by Donizetti), the Opera House of Valencia ( "Eugene Onegin" by Tchaikovsky and "Don Giovanni" by Mozart, conductor Zubin Meta), the Royal Opera House of Madrid ("The Barber of Seville" by Rossini), the Opera House of Cologne ("Rigoletto" by Verdi), the New National Opera of Tokyo ("That's what all women do" Mozart), the Metropolitan Opera in New York (Mozart's Don Giovanni) and other theaters.