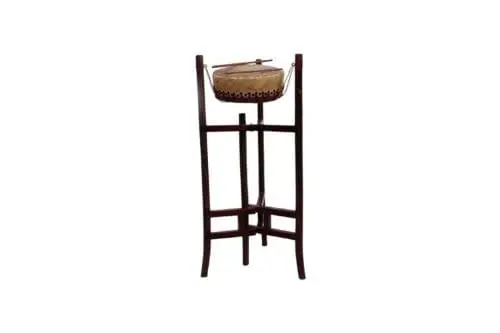 Bangu: instrument design, playing technique, use
Banggu is a Chinese percussion instrument. Belongs to the class of membranophones. An alternative name is danpigu.
The design is a drum with a diameter of 25 cm. Depth – 10 cm. The body is made of several wedges of solid wood. The wedges are glued in the form of a circle. The membrane is the skin of an animal, held in place by wedges, fixed by a metal plate. There is a sound hole in the center. The shape of the body gradually expands from the bottom up. The appearance of the drum resembles a bowl.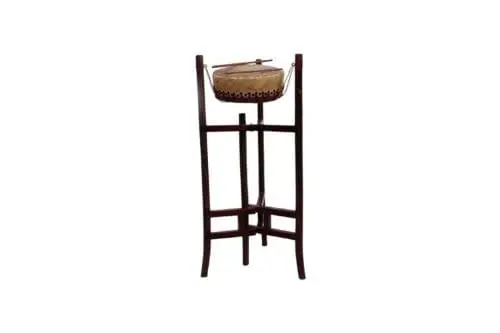 The musicians play the danpigu with two sticks. The closer to the center the stick strikes, the higher the sound produced will be. During performance, a wooden stand with three or more legs can be used to fix the bangu.
The area of ​​use is Chinese folk music. The instrument plays an important role in Chinese opera action scenes called wu-chang. The musician who plays the drum in the opera is the conductor of the orchestra. The conductor works with other percussionists to create the right atmosphere on stage and among the audience. Some musicians perform solo compositions. The use of the danpigu at the same time as the paiban instrument is referred to by the generic term "guban". Guban is used in kunzui and Peking opera.