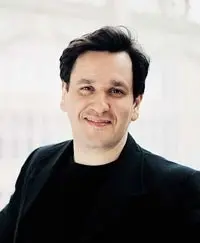 Antonio Pappano
Date of birth
30.12.1959
Profession
conductor
Country
United Kingdom
Author
Irina Sorokina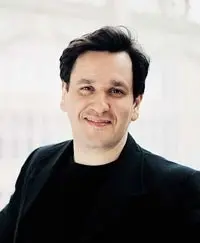 Italian American. A little awkward. And with a funny last name: Pappano. But his art conquered the Vienna Opera. There is no doubt that the name did not help him. It seems like a caricature of an Italian pasta eater. It doesn't sound better even when it's spoken in English. To those who look for the reality of things in names, it may seem similar to the name of the buffoon character from the Magic Flute, that is, Papageno.
Despite his funny name, Antonio (Anthony) Pappano, aged forty-three, born in London to a family of emigrants from Campania (the main city is Naples), is one of the outstanding conductors of the last generation. To assert this with complete confidence, the soft colors, the fragile rhythmic nuances of the strings, which prepare the famous aria "Recondita armonia", which Roberto Alagna sings in the film-opera Tosca directed by Benoit Jacot, would suffice. No other conductor since the time of Herbert von Karajan has been able to capture the echoes of Impressionism "a la Debussy" in this immortal page of music. It is enough to hear the introduction to this aria so that every fan of Puccini's music can exclaim: "Here is a great conductor!".
It is often said about Italian emigrants who have found happiness abroad that their fortune is largely unexpected and improvised. Antonio is not one of them. He has years of hard work behind him. He was mentored by his father, who was also his first teacher, an experienced singing teacher in Connecticut. In the United States Antonio studied piano, composition and orchestral conducting with Norma Verrilli, Gustav Mayer and Arnold Franchetti, one of the last students of Richard Strauss. His internship – one of the most prestigious – in the theaters of New York, Chicago, Barcelona and Frankfurt. He was Daniel Barenboim's assistant at Bayreuth.
The opportunity to prove himself presented itself to him in March 1993 at the Vienna Opera: Christoph von Dohnany, an outstanding European conductor, at the last moment refused to conduct Siegfried. At that moment, there was only a young and promising Italian-American nearby. When the select and well versed in music public saw him entering the orchestra pit, they could not help smiling: plump, with dark thick hair falling on his forehead with sudden movements. And yes, it's a name! Antonio took a few steps, ascended the podium, opened the score… His magnetic gaze fell on the stage, and a wave of energy, elegance of gesture, contagious passion had an amazing effect on the singers: they sang better than ever. At the end of the performance, the audience, critics, and, which rarely happens, the musicians of the orchestra gave him a standing ovation. Since then, Antonio Pappano has already occupied key positions. First as musical director at the Oslo Opera House, then at La Monnaie in Brussels. In the 2002/03 season we will see him at the controls of London's Covent Garden.
Everyone knows him as an opera conductor. In fact, he also loves other musical genres: symphonies, ballets, chamber compositions. He enjoys performing as a pianist in an ensemble with Lied performers. And he is attracted to music of all times: from Mozart to Britten and Schoenberg. But when asked what his relationship with Italian music is, he replies: "I love melodrama just like German opera, Verdi like Wagner. But, I must admit, when I interpret Puccini, something inside me on a subconscious level trembles.
Riccardo Lenzi L'Espresso magazine, May 2, 2002 Translation from Italian
In order to have a more voluminous idea of ​​Pappano's artistic style and personality, we present a small fragment from an article by Nina Alovert, published in the American newspaper Russkiy Bazaar. It is dedicated to the production of Eugene Onegin at the Metropolitan Opera in 1997. The performance was conducted by A. Pappano. It was his theater debut. Russian singers V. Chernov (Onegin), G. Gorchakova (Tatiana), M. Tarasova (Olga), V. Ognovenko (Gremin), I. Arkhipova (Nanny) were involved in the production. N. Alovert talks with Chernov:
"I miss the Russian atmosphere," Chernov said, "probably the directors did not feel Pushkin's poetry and music (the performance was directed by R. Carsen — ed.). I had an encounter with conductor Pappano at the rehearsal of the last scene with Tatiana. The conductor waves his baton as if conducting a concert performance of a symphony orchestra. I told him: "Wait, you need to pause here, here each word sounds separately, like tears dripping: "But happiness … it was … so possible … so close … ". And the conductor replies: "But this is boring!" Galya Gorchakova comes and, without talking to me, tells him the same thing. We understand, but the conductor does not. This understanding was not enough."
This episode is also indicative of how inadequately Russian opera classics are sometimes perceived in the West.
operanews.ru