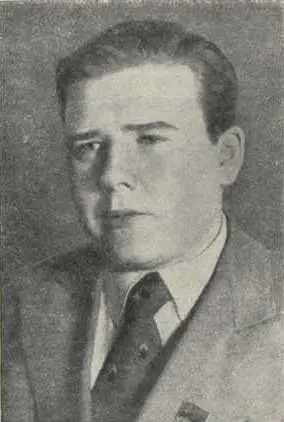 Anatoly Bogatyryov (Anatoly Bogatyryov) |
Anatoly Bogatyryov
Date of birth
13.08.1913
Date of death
19.09.2003
Profession
composer
Country
Belarus, USSR
Born in 1913 in the family of a teacher. In 1932 he entered the Belarusian State Conservatory and in 1937 graduated from it in the composition class (he studied with V. Zolotarev). In the same year, he began work on his first major work – the opera "In the Forests of Polesie", the plot of which attracted his attention from his student years. This opera about the struggle of the Belarusian people against the interventionists during the years of the civil war was completed in 1939, and the following year, 1940, it was successfully performed in Moscow, at the decade of Belarusian art.
The composer was awarded the Stalin Prize for creating the opera In the Forests of Polesye.
In addition to the opera In the Forests of Polesye, Bogatyrev wrote the opera Nadezhda Durova, the cantata The Partisans, the cantata Belarus created to commemorate the thirtieth anniversary of the republic, two symphonies, a violin sonata, as well as vocal cycles to the words of Belarusian poets.
Bogatyryov is one of the creators of the Belarusian opera. Since 1948 he was a teacher at the Belarusian Academy of Music, in 1948-1962 its rector. In 1938-1949 he was the chairman of the board of the SK of the BSSR.
---
Compositions:
operas – In the forests of Polesie (1939, Belarusian Opera and Ballet Theater; Stalin Prize, 1941), Nadezhda Durova (1956, ibid.); cantatas – The Tale of Medvedikh (1937), Leningraders (1942), Partizans (1943), Belarus (1949), Glory to Lenin (1952), Belarusian Songs (1967; State Pr. BSSR, 1989); for orchestra – 2 symphonies (1946, 1947); chamber works – piano trio (1943); works for piano, violin, cello, trombone; choirs to the words of Belarusian poets; romances; arrangements of folk songs; music for drama performances and films, etc.