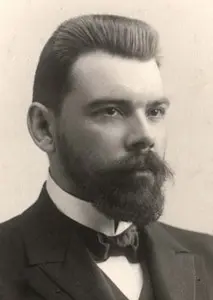 Alexander Fedorovich Gedike (Alexander Goedicke) |
Alexander Goedicke
Date of birth
04.03.1877
Date of death
09.07.1957
Profession
composer, pianist, instrumentalist, teacher
Country
Russia, USSR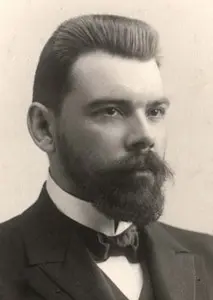 People's Artist of the RSFSR (1946). Doctor of Arts (1940). He came from a family of musicians. The son of the organist and piano teacher of the Moscow Conservatory Fyodor Karlovich Gedike. In 1898 he graduated from the Moscow Conservatory, studied piano with G. A. Pabst and V. I. Safonov, composition with A. S. Arensky, N. M. Ladukhin, G. E. Konyus. For the composition of the Concertpiece for piano and orchestra, sonatas for violin and piano, pieces for piano, he received a prize at the International Competition. A. G. Rubinstein in Vienna (1900). From 1909 he was professor of the Moscow Conservatory in the piano class, from 1919 head of the chamber ensemble department, from 1923 he taught the organ class, in which M. L. Starokadomsky and many other Soviet musicians were Gedike's students.
The culture of the organ left its mark on Gedicke's musical style. His music is characterized by seriousness and monumentality, a clear form, the predominance of the rational principle, the dominance of variational-polyphonic thinking. The composer is closely connected in his work with the traditions of Russian musical classics. Arrangements of Russian folk songs belong to his best works.
Gedicke made a valuable contribution to pedagogical literature for the piano. The performance of Gedike the organist was distinguished by majesty, concentration, depth of thought, rigor, sharp contrasts of light and shadow. He performed all the organ works of J. S. Bach. Gedicke expanded the repertoire of organ concertos with his transcriptions of excerpts from operas, symphonies, and piano works. State Prize of the USSR (1947) for performing activities.
Compositions:
operas (all – on his own libretto) – Virineya (1913-15, according to a legend from the first centuries of Christianity), At the ferry (1933, dedicated to the uprising of E. Pugachev; 2nd Ave. at the Competition in honor of the 15th anniversary of the October Revolution) , Jacquerie (1933, based on the plot of a peasant uprising in France in the 14th century), Macbeth (after W. Shakespeare, in 1944 performed orchestral numbers); cantatas, including – Glory to the Soviet pilots (1933), Motherland of joy (1937, both on lyrics by A. A. Surkov); for orchestra – 3 symphonies (1903, 1905, 1922), overtures, including – Dramatic (1897), 25 years of October (1942), 1941 (1942), 30 years of October (1947), symphonic poem by Zarnitsa (1929) and etc.; concerts with orchestra – for piano (1900), violin (1951), trumpet (ed. 1930), horn (ed. 1929), organ (1927); 12 marches for brass band; quintets, quartets, trios, pieces for organ, piano (including 3 sonatas, about 200 easy pieces, 50 exercises), violins, cello, clarinet; romances, arrangements of Russian folk songs for voice and piano, trio (6 volumes, ed. 1924); many transcriptions (including works by J. S. Bach for piano and orchestra).