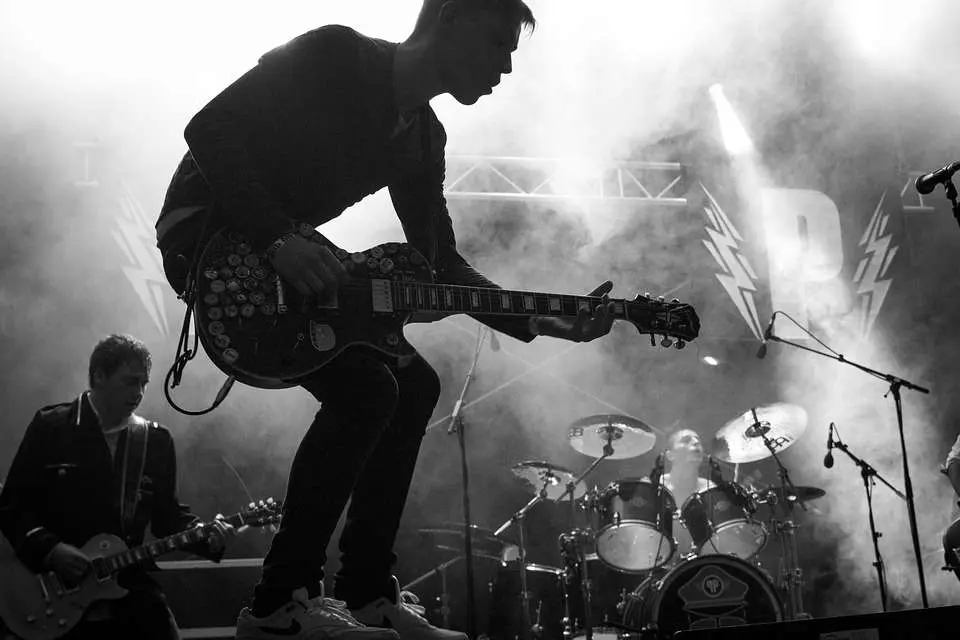 10 tips to avoid problems on the road
It was supposed to be beautiful: "Naaman is playing a concert in the French Alps." An outdoor concert, beautiful slopes, work combined with relaxation – what more could you want? In fact, about 3200 km to travel, a small amount of time, difficult road conditions (the Alps = high climbs), a tight budget for the zloty, 9 people on the road and millions of unforeseen situations that popped up like mushrooms after rain.
Theoretically, with the experience we have, we should estimate at the beginning how big the logistical challenge it will be. Unfortunately, we ignored it… We didn't have to wait long for the results. The first serious problems started after the first 700 km.
Spending a few nights in the bus at the gas station inspired me to gather some key tips to avoid problems on the road.
1. Appoint a Tour Manager on your team.
It could be the drummer whose car you are going on tour. It could be your manager, if you have one, or any other team member. It is important that he is a good logistics specialist, that he has a good memory, a working watch and that he can use a map (especially the paper one). From now on, he will be the leader of the whole "trip" on the road, it depends on him what time you leave, which way you are going, whether you stop for lunch and whether you will reach your destination safely.
Trust in the tour manager is important, even if you do not personally recognize him as your leader.
2. Mr. Tour Manager, plan your route!
At the beginning, there are two pieces of information: the date and place of the concert. Then, in order to plan everything well, we learn:
What time is the concert?
What time is the sound check?
What is the address of the concert venue?
Where are we leaving from?
Are we picking up someone from the band along the way?
What time are team members free (work, school, other duties)?
Do you have to go for someone earlier?
Is lunch planned on the spot or on the road?
Do you need to do something along the way (e.g. drive to a music store, get a guitar stove, etc.)
When team members need to go home.
Having this information, we launch maps.google.com and enter all points of our route and on this basis we plan the way to the concert.
3. The cost of transport is not only fuel, but also tolls!
As I mentioned before, the first problems on the way to France start 700 km from home. German border with Switzerland – toll for crossing the country – 40 francs. We make a decision to turn back, make up for the kilometers and go directly to the German-French border (it will definitely be cheaper there). A few hours later it turns out to be a mistake. The first motorway tolls in France covered this amount, and we made up for about 150 km on this occasion and lost about 2 hours. And this is just the beginning. After the second toll, a second wrong decision is made.
4. Choose major roads
– We're going back roads.
Thanks to this, we manage to shorten the road by about 80 km and see the beautiful Alps, but we lose the next 2 hours, and in addition, the bus gets hard on the alpine climbs, which will soon be felt …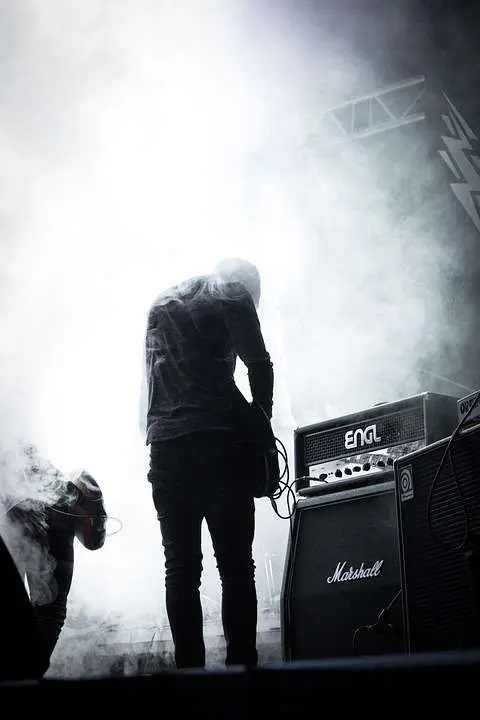 5. Time is money
As you've already noticed, after driving some 900 km, we have a 4-hour delay, and the most difficult 700 km are ahead of us. In our case it is not a problem, because we still have 1,5 days until the concert, but what if the concert were to take place in 7 hours? Probably the concert would end up being canceled and all responsibility would fall on the band. Not only would we earn nothing, but we would also have to bear the costs of the entire trip.
And here is a principle that has been proven successful in route planning for many years.
50 km = 1 hour (in case of departure from one meeting point)
Brzeg, Małujowice, Lipki, Bąkowice and finally – a room in Rogalice. This was the route of the StarGuardMuffin bus before each concert trip. It took 2 to 3 hours for our favorite driver. Therefore, as a rule, 50 km = 1 hour, you need to add 2 more hours for the team meeting.
Example: Wrocław – Opole (approx. 100 km)
Google Maps – route time 1 11 h min
Departure from one meeting point = 100 km / 50 km = 2 hours
Departure picking up each along the way = 100 km / 50 km + 2 h = 4 hours
This example shows that if you were driving alone in a passenger car, you would make this route in over an hour, but in the case of a team it can take up to four – proven in practice.
6. Inform everyone of the details of the plan
With the day of the concert scheduled, share the information you have gathered with the rest of the band. They often have to take a day off from work or leave school, so do it well in advance.
7. A roadworthy car
And now we come to the most interesting part of our alpine journey – the return.
Despite the careful preparation of the car before departure in the Polish garage, we are standing 700 km from home. German technological thought surpasses the skills of German mechanics, which ends in:
a journey lasting 50 hours,
loss of 275 Euro – replacement of the fuel hose in Germany + German tow truck,
loss of PLN 3600 – bringing the bus on a tow truck to Poland,
a loss of PLN 2000 – bringing a nine-person team to Poland.
And it could have been avoided by buying …
8. Assistance insurance
I have a bus myself, which I go to concerts with bands. I have purchased the highest Assistance package, which saved us several times from oppression. Unfortunately, the Naaman bus did not have one, which resulted in a loss of a few days and additional, high costs for us.
9. Additionally, it is worth taking:
spare cash – you don't have to spend it, but sometimes it can get you out of serious trouble,
a charged and charged phone – contact with the world and access to the Internet greatly facilitates traveling,
sleeping bag – sleeping in a bus, hotel of dubious quality – one day you will thank 😉
first aid kit with medicines for fever and stomach problems,
guitar and bass strings, spare set of drumsticks or feathers for playing,
if possible, use a second guitar – changing the strings takes longer than changing the instrument. PS sometimes guitars break too
printed setlist – if your memory is low,
classic, paper map – modern technology can fail.
Everyone knows how difficult it is to be active in the music market in Poland. Everyone is cutting costs, there are no overnight stays after the concert, and the bands drive old cars with tired drivers (often musicians who played an exhausting concert two hours ago).
10. This is really playing with death!
Therefore, if possible:
– rent a professional bus with a driver, or invest in yours,
– rent a night after the concert.
Don't save on security!